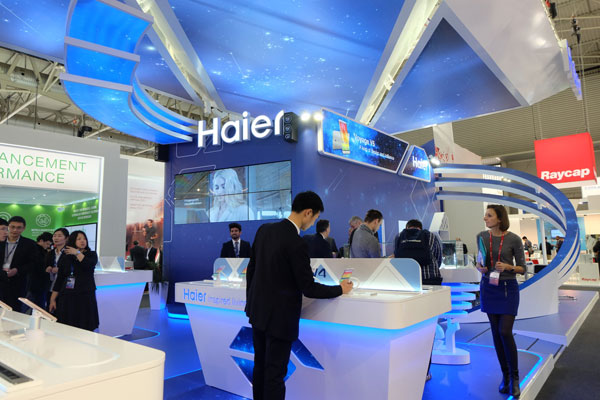 The Haier Watch, which goes on sale in the second half of 2016, can be connected to the Haier smartphone so users can remote control their phones. A view of Haier's stand at the Mobile World Congress. [Cecily Liu/chinadaily.com.cn]
SYDNEY - While Australian products in China are known for being "clean and green," a growing number of Chinese companies are heading Down Under to try their luck in the Australian marketplace.
Several Chinese technology, white good and food companies have descended into the Australian market in recent times.
Justin Steele, founder of consultancy firm China Ready Now, told Xinhua recently that many Australians enjoy Chinese brands and products that they don't even know are made in China.
"Whitegoods brands like Haier. They make washing machines, dryers and fridges," Steele said.
"Lenovo is a Chinese brand of laptop which Australians might have at home or work."
He noted that technology company Huawei has targeted several foreign markets, advertising their smart phones and watches.