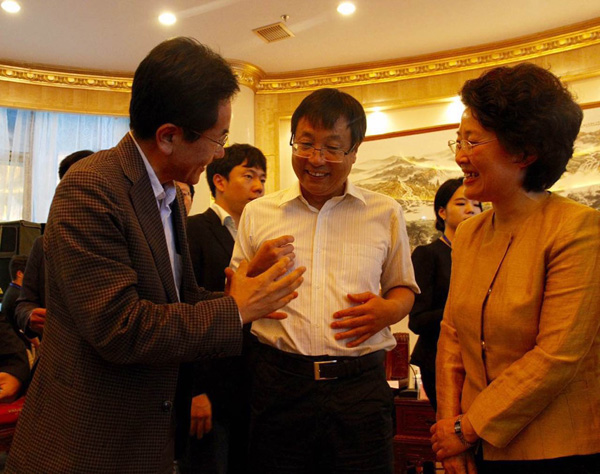 Kang Bing (middle), deputy editor chief of China Daily, Zhang Yongxia (right), mayor of Yantai, and Park Junghwan (left) of Business Korea Magazine, exchange opinions at a meeting held in Yantai on June 25, 2016. [Photo provided to China Daily]
Cashing in on the China-South Korea free trade agreement (FTA) officially signed on June 1, 2015, Yantai's city development has seen great changes during the past one year, said Zhang Yongxia, mayor of the city.
"South Korea has become Yantai's largest foreign trade partner," Zhang told a group of photographers and journalists from South Korean media outlets in the city on Saturday.
Statistics from the commerce bureau of Yantai show that in the first five months of this year, contractual investment from ROK reached $160 million, a year-on-year growth of 65 percent.