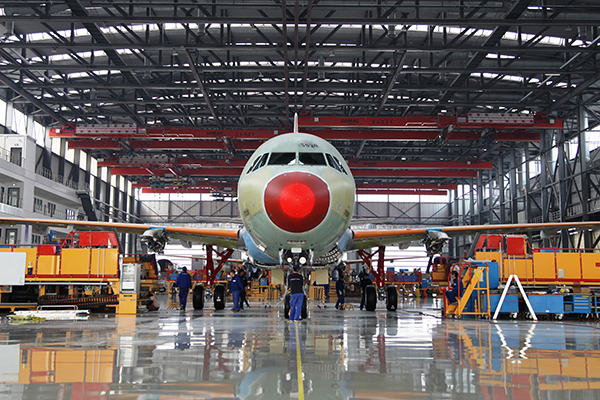 Aviation and aerospace
Driven by cutting-edge technologies and both domestic and foreign investment, Tianjin's aviation and aerospace industry has seen rapid growth in the past five years. In 2015, the industry's output value reached 44.7 billion yuan ($6.8 billion), growing 34.4 percent from 2014-the highest growth rate among the top eight industries in Tianjin. The industry has a complete value chain for the research and development, production and trade of products, which range from civil airplanes, helicopters and unmanned aircraft to rockets and space stations. The city is capable of producing 44 A320s, 70 helicopters and 200 unmanned aircrafts per year.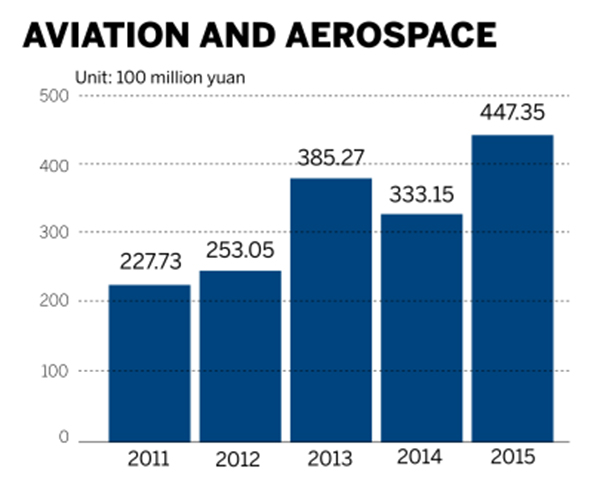 In the first four months of this year, Tianjin's aerospace industry has developed rapidly, with total output value reaching 16.54 billion yuan, an increase of 26.3 percent from the same period of last year. The growth rate ranks first among the city's eight pillar industries.
So far, the Airbus A330 assembly and delivery center project has already begun construction. It is predicted that the first Tianjin-made A330 aircraft will be delivered to the client in 2017. The project will make Tianjin the fourth-largest aircraft production base in the world after Toulouse in France, Hamburg in Germany and Seattle in the United States.