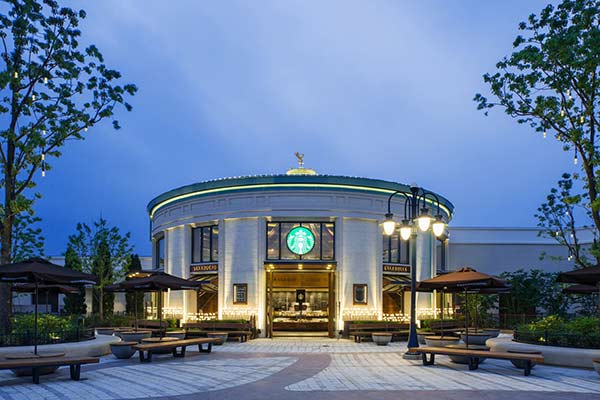 Starbucks First flagship store within a Disney Resort in Asia.[Photo provided to chinadaily.com.cn]
Nearly 110 baristas from 48 cities across China working at one coffee store is not an exaggeration. After all, the world's largest coffee chain's China unit said its store located at the new Disneytown at Shanghai Disney Resort will be its busiest location in the world.
Opening on Wednesday, the store is designed for families visiting the new Disneyland, which is estimated to have 25 million visitors a year.
Winnie Ma, a barista who is now the store manager at the Starbucks in Disneytown, was surprised to find visitors from Shanghai addressing her in her local dialect when she was receiving training at the company's stores last year in Anaheim and Orlando in the United States.