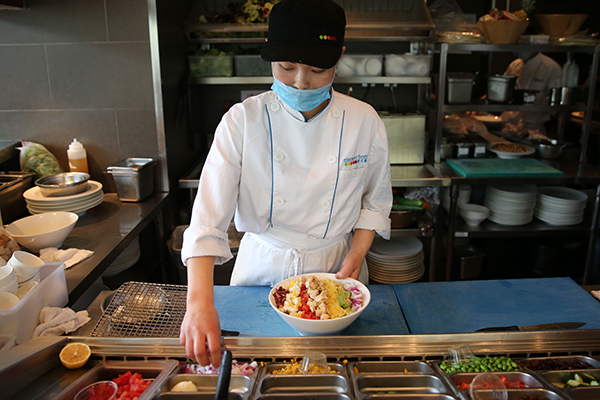 A cook makes a salad bowl in an Element Fresh restaurant in Beijing. [Wang Zhuangfei/China Daily]
Food entrepreneurs in China are trying to show that there are endless possibilities of healthy eating options that go beyond the dull celery and carrot sticks.
Although still at an infancy stage in China, the health food industry is developing and growing fast.
An increasing number of restaurant chains that serve health foods that are tasty, fresh and creative are springing up.
Element Fresh, one of China's leading restaurant chains for health food, was set up in 2004 in Shanghai, which focuses on sandwiches, salads and fresh juices.
The chain, co-founded by Scott Minoie and George Wang and managed by Frank Rasche, has been thriving in the past decade amid a rising awareness of the role of food in maintaining good health.