Agricultural Bank of China profits slightly up in 2015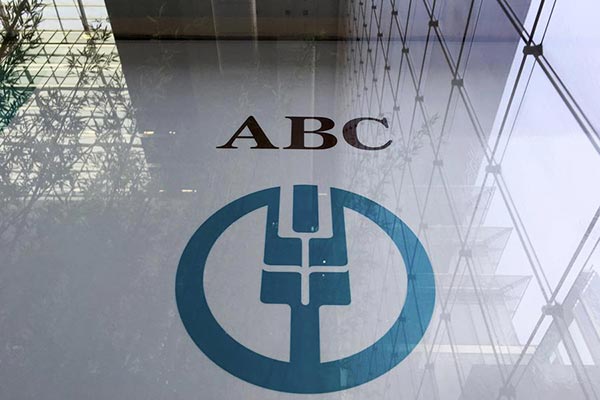 The logo of Agricultural Bank of China is seen inside a business building in Beijing, March 11, 2016. [Photo/Agencies]
BEIJING - Agricultural Bank of China, one of the country's biggest lenders, reported a slight increase in profits as it tried to combat rising bad loans.
Net profits increased 0.7 percent year on year to 180.78 billion yuan ($28 billion) in 2015 while total assets rose 11.4 percent to 17.79 trillion yuan, according to the company's annual report.
The bad loan ratio of the bank increased to 2.39 percent from 1.54 percent a year ago. To contain the rising risks, assets worth 189.43 percent of the bad debt were set aside by the bank as provision funds.
Manufacturing, as well as wholesale and retail, were the sectors that generated the most bad loans, with the ratio standing at 5.45 percent and 12.31 percent, respectively.
Credit risks are basically under control as the bank has actively improved its risk management and diversified ways of handling bad debt, the report said.
China's five largest commercial banks all reported slight earnings increases in 2015 as economic slowdown and growing credit risks weighed down lenders' profits. The largest bank, Industrial and Commercial Bank of China, saw its profits up 0.5 percent in 2015.