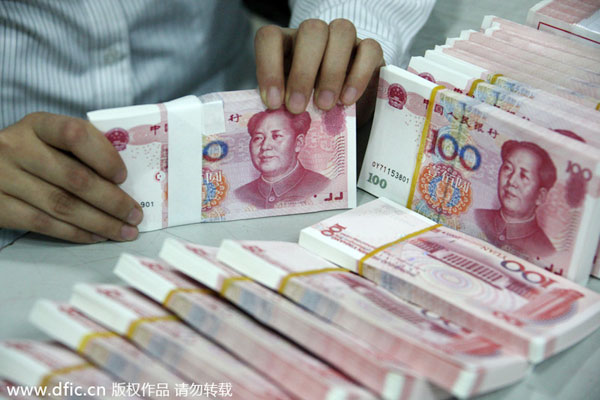 A clerk counts yuan bills at a bank in Huaibei, East China's Anhui province. [Photo/IC]
BEIJING - The central bank on Friday announced it will set up an anti-poverty relending program to pump funds into local financial organizations.
The program will target local rural banks in poor counties, providing low-cost loans that can be used for up to five years, said a statement on the website of the People's Bank of China.
The move followed a guideline issued on Wednesday by the central bank and six other government agencies.
The guideline said banking financial institutions are encouraged to increase credit support for poverty relief programs through relending, in which the central bank extends loans to commercial banks on the condition that they in turn lend to businesses in required sectors.
The tolerance for non-performing loans (NPL) in poverty-stricken areas can be raised, as poverty relief programs need more credit support, said the guideline.
The government has named poverty reduction as one of its top priorities for the next five years. It has vowed to help the remaining 70 million people living below the poverty line of 2,300 yuan ($353) in annual income rid themselves of poverty and access essential social services by 2020.