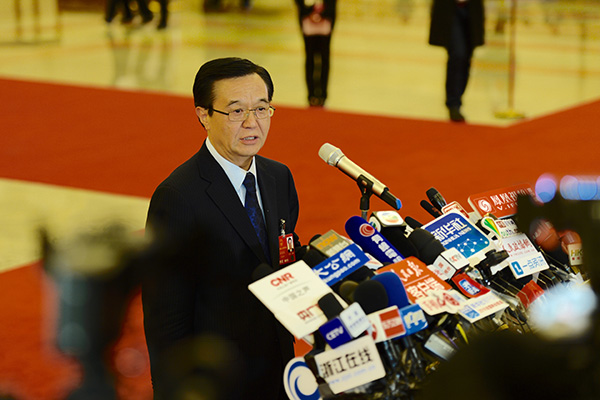 Gao Hucheng, minister of commerce. [Photo/CFP]
Minister of Commerce Gao Hucheng said on Monday that China's falling foreign trade is normal and the country will take measures to help trade recovery.
"It is normal that foreign trade data in the first two months of this year took a plunge. Global trade volume fell around the same time and China's Spring Festival was also a factor," he said.
When talking of moves that need to be taken to lure overseas shoppers back to China, Gao said that increasing the number of tax-free shops as well as lowering import duties were both important. "We will definitely increase tax-free shops and, after research, will carry out plans to lower the import duties on certain products," said Gao.
"We are assessing the China (Shanghai) Pilot Free Trade Zone as well as the three new free trade areas (in Guangdong, Tianjin, and Fujian). It's been less than a year since these programs were approved last April," he said. "We will announce the result of the evaluation at the proper time."