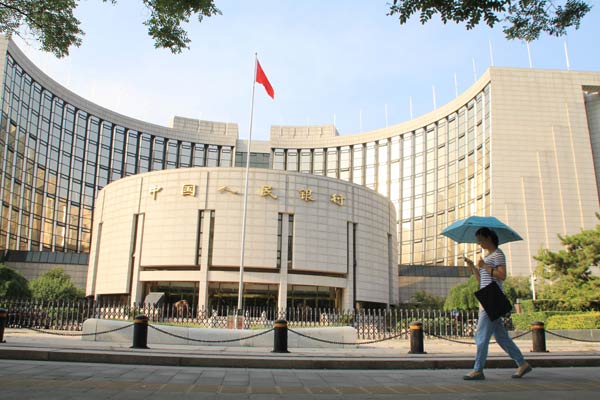 The headquarters of the People's Bank of China in Beijing. [Photo by Shi Yan/China Daily]
BEIJING - China's central bank on Wednesday announced that it will try to issue digital currency "as soon as possible."
A team in the central bank is examining domestic and global experiences. Digital currency costs less in circulation than traditional paper, facilitates trade, boosts transparency, and cuts money laundering and tax evasion, according to the People's Bank of China at a conference on digital currency.
They will improve the central bank's control of currency to better support development, and bolster new financial infrastructure and complete payment systems, it added.
The team was set up in 2014 and has made progress on technology, legal issues, and the impact on financial systems.