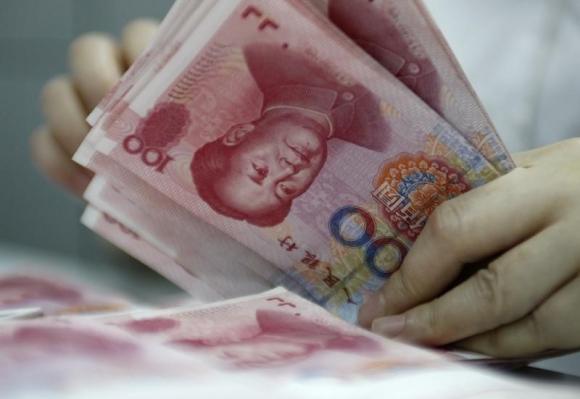 An employee counts yuan banknotes at a bank in Huaibei, Anhui province June 22, 2010.[Photo/Agencies]
China's financial sector issued 11.7 trillion yuan ($1.77 trillion) in new loans in 2015, a historical high, providing a major buffer against a sharp economic slowdown, the central bank reported on its website on Friday.
Among the new loans, 11.3 trillion yuan was injected into the real economy, accounting for 73 percent of the total social financing, an increase of 11.7 percentage points over 2014, according to the People's Bank of China.
Loans increased faster in emerging industries, including the information and biological industries, while it decreased in traditional manufacturing sectors with overcapacity, such as steel and construction materials, the data said.
The data reflected the government's stronger supports on economic growth and further rebalancing of the industrial growth structure, Sheng Songcheng, director of the bank's statistical survey department, said at a news briefing.
By the end of December, the broad money supply, or M2, had increased 13.3 percent from a year earlier, compared with a growth of 12.9 percent in November.
The acceleration of M2 growth indicated sufficient liquidity in the financial markets, which were supported by the economic stabilization policies, Shen said.
Total social financing increased by 15.41 trillion yuan last year, 467.5 billion yuan less than in 2014, the central bank said.