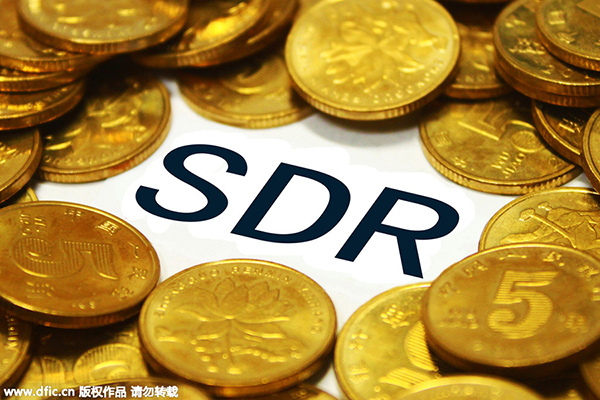 There is a high chance of RMB inclusion in the IMF Special Drawing Right(SDR) basket, J.P. Morgan economist Zhu Haibin said. [Photo/IC]
Following the earlier announcement in November that the renminbi (RMB) meets the International Monetary Fund's (IMF's) criteria as a "freely usable" currency, the IMF Executive Board is expected to have decided on Nov 30 to include the RMB in its Special Drawing Rights (SDR) basket of currencies from Oct 1 next year.
This came as no surprise to those who have followed China's unprecedented steps to open up its capital markets.
A monumental milestone for the RMB, this event will trigger significant and gradual inflows of funds into RMB - changing the global currency landscape forever, as central banks, sovereign wealth funds (SWFs) and multilateral institutions recalibrate their balance sheets.
Many won't wait until next year before taking action - indeed as many as 70 central banks have already invested part of their reserves in RMB, either onshore or offshore.
The reforms made by China to qualify for SDR inclusion have been so radical that - to public sector investors - RMB has become fully convertible with no restrictions on access or size of investment in the China interbank bond market (CIBM), something which has largely gone unnoticed in the focus on China's slowing growth.
Five out of the world's 10 largest central banks have so far refrained from investing in CIBM. However, because of China's recent reforms, these and many other public sector investors are now reviewing their stance, and we are likely to see a significant, gradual increase in their investment.
Eventually, we should expect to see RMB reach a double-digit share of global reserves - inflows in the order of $800 billion to over $1 trillion - though this will likely take a number of years. Even a conservative estimate of reallocation of about 1 percent of global reserves each year would mean about $80 billion inflows annually - no mean sum.