Ever been stuck in an airport? Most regular travelers know how frustrating it is to see the dreaded word "delayed" on the departure board. How you long for convenient facilities and good service at such a time!
Sleeping in Airports, a website that publishes airport reviews, has released the latest list of the best and worst airports in the world for sleeping and relaxation.
The results are based on four factors: Comfort, conveniences, cleanliness and customer service. A total of 26,297 responses were received.
Here are the top 10 best airports in the world based on the survey.
No 10 Kloten International Airport
Location: Zurich, Switzerland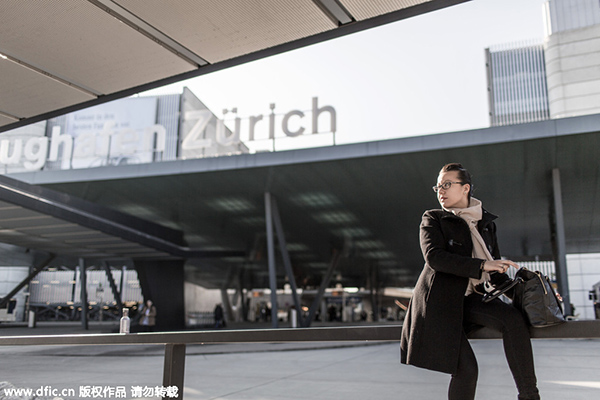 A woman waits for tram at Kloten International Airport, Feb 18, 2014. [Photo/IC]