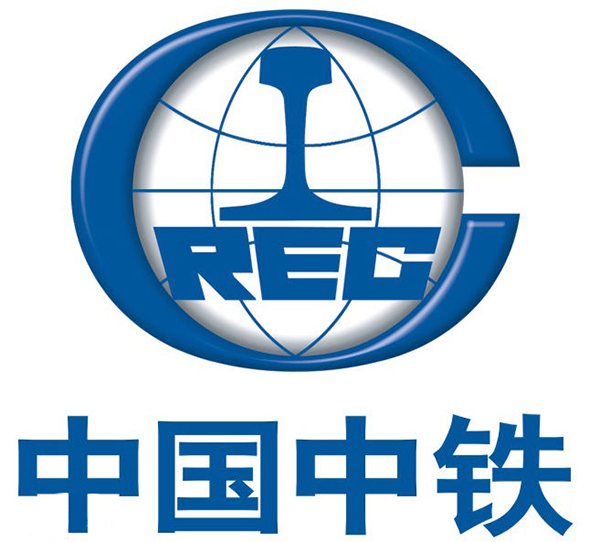 The logo of China Railway Group. [File Photo]
Shares in Shanghai-listed China Railway Group Ltd surged 7.05 percent to 11.99 yuan ($1.87) on Monday after the company said it had finalized an asset-swap plan with its subsidiary.
CRG said in a regulatory filing that it will inject part of its industrial manufacturing assets into its 49 percent-owned unit China Railway Erju Co Ltd in return for Erju's existing assets and business.
Shares in both companies were suspended from trading since Sept 14, as the plan involved significant assets. Though CRG resumed trading on Monday, Erju shares are still not being traded.
Analysts said the move will help both companies optimize resources.
CRG's main source of income is rail infrastructure construction. It also has other arms involved in road construction, municipal engineering, construction equipment manufacturing and real estate development. Erju's major operations include infrastructure construction and real estate, which overlap with CRG's businesses.
In addition, Erju's performance has been declining in recent years. According to its latest interim report, operating revenue stood at 24.1 billion yuan in the first half of 2015, a 27.3 percent year-on-year decline.
Erju's earning power, however, should be enhanced after the injection of assets from CRG as it will bring more business opportunities and avoid hostile competition, according to a research report from Haitong Securities Co Ltd.
The railways sector has been undergoing a series of restructuring since the beginning of this year, including CRG's internal moves to optimize its overseas operations, investment operations and design arm, according to research from China International Capital Corporation Ltd.
"These moves ... will help the company reduce cost and enhance its competitiveness," the study said.
The State Council announced guidelines to deepen State-owned enterprise reforms in September, signaling that more mergers and acquisitions are on the way. "The guidelines could speed up reform execution ... and we believe poorly run SOEs may have little chance of turning to profit quickly given the conservatism of SOE privatization," Wenjie Lu, an analyst with UBS Securities, said in a research note.