Fortune China has released its latest ranking of the top 500 Chinese companies listed on domestic or overseas stock markets.
The top three remained the same as last year. Sinopec successfully retained its crown, with a total revenue of 2.83 trillion yuan ($455.9 billion). Petrochina and China State Construction Engineering Corporation ranked No 2 and No 3 respectively.
Among the 53 new entrants on the list this year, China's largest pork producer WH Group was No 35, commercial property developer Dalian Wanda Group was No 51, and Alibaba Group was No 81.
The top 500 Chinese companies had a combined 30.4 trillion yuan (US$4.9 trillion) in revenue, up five percent from last year, and 2.7 trillion (US$434.1 billion) in profits, with a year-on-year growth of 6 percent.
The statistics were based on information published by the listed companies in the stock exchanges.
The following are the top 10 Chinese companies 2015 by Fortune China.
No 10 Agricultural Bank of China
Revenue: 520.86 billion yuan, 12.6 percent rise from last year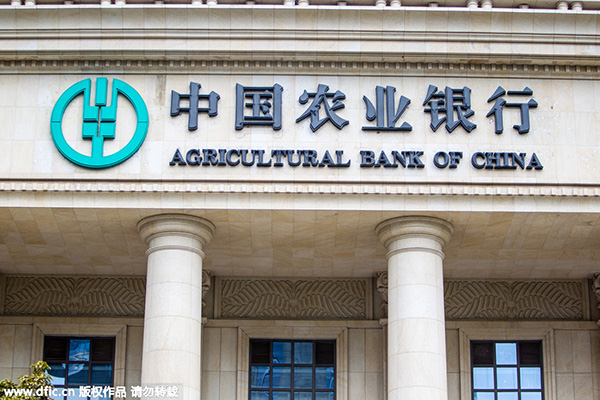 A branch of the Agricultural Bank of China. [Photo/IC]