Chinese workers take their career choice very seriously. There is an old saying: "Lifelong misery and hardship await if you chose a wrong profession" which emphasizes the importance of making the right career choice.
Today's young people are not satisfied with traditional jobs, they need new and novel ways to express themselves and realize their value.
Some choices may seem weird or bizarre, but most arise from the needs of a modern lifestyle.
Here are the top 8 new career choices in China.
No 8 Hotel reviewer
When this job first came emerged in China it was dubbed the best job in the world, because it let the lucky employee stay in high-end hotels and get paid for it. If you have astute observational skills, love to travel and sharing, this might be the dream job for you.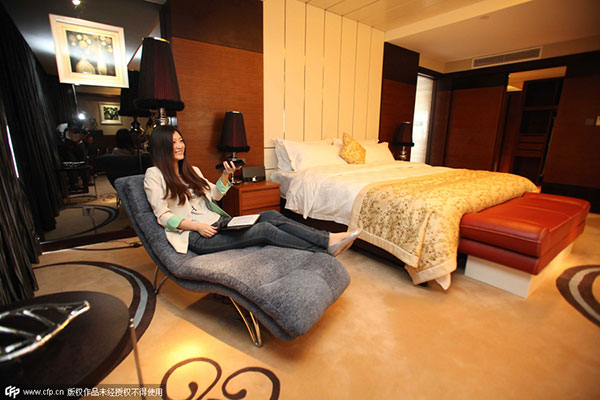 Hotel reviewer Chang Xinyan stays at a new hotel in Tianjin, April 25, 2014. [Photo/CFP]