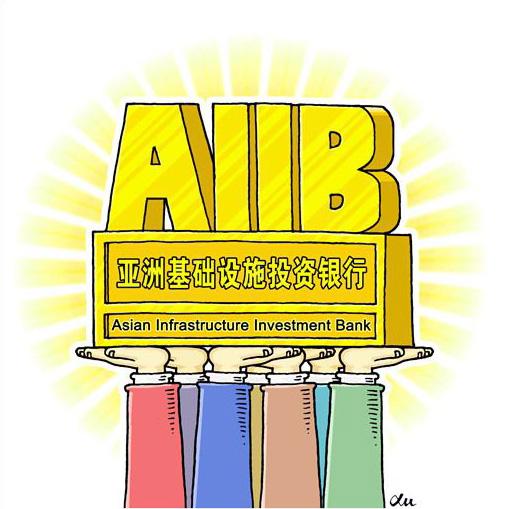 Summit lays out principles ahead of signing articles of agreement
The Asian Infrastructure Investment Bank will ensure that projects it funds are sustainable and environmentally friendly, Jin Liqun, the head of the working group charged with establishing the bank, said on Saturday.
The comment came just two days ahead of representatives of the bank's 57 prospective founding members signing its articles of agreement on Monday.
"The regulations on AIIB lay out a set of environmental criteria for projects it will fund. It will explore a new development model that will try to address the conflict between improving people's livelihood and environmental protection," said Jin, chairman of the Multilateral Interim Secretariat of the AIIB, at a think tank summit in Beijing.
This is part of the bank's overall commitment to be "lean, clean and green", Jin said.
Jin said the first aspect to adhere to the "green" principle is to design a set of "high-standard" rules: The bank has already drafted an environment-related document to be approved by member countries. It will also push through the adaptation of energy saving and environmentally-friendly technology in its projects.
It will adopt "green finance" and cooperate with private capital providers to jointly fund projects, Jin said.
The AIIB's headquarters, in Beijing, will be an eco-friendly building, he said.
He also said that more countries have submitted applications to join the China-led bank.
A previous report by Kyodo News said more than 10 countries were waiting to join the bank. That would increase AIIB members to about 70, exceeding the 67-member Asian Development Bank.
Financial transparency, corporate governance and high standards in top management skills will be the cornerstones of the new bank, Jin said earlier at a forum. He also pledged to adopt "21st century management".
This will involve a "core group of professionals" running the bank, where the top management will be appointed for ability and not political connections. On several occasions he has said that the AIIB will have "zero tolerance for corruption".
Jin is a former vice-minister of finance and served at both the World Bank and Asian Development Bank. He is considered to be a highly competitive contender for the presidency of the future bank.