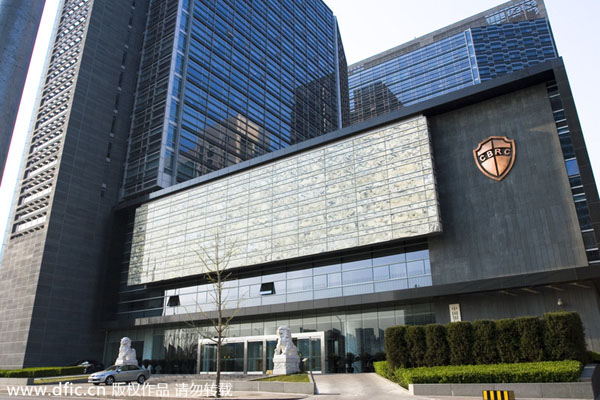 Photo taken on May 20, 2008, shows a view of the headquarters and head office of China Banking Regulatory Commission (CBRC) in Beijing.[Photo/IC]


BEIJING - The China Banking Regulatory Commission on Monday announced a change in the way it calculates loan-to-deposit ratios for commercial banks, a move designed to boost the real economy.
The new calculation will be effective on Tuesday.
The previous calculation counted deposits and loans not only in the yuan, or renminbi, but also in foreign currencies. After the change, it will only involve deposits and loans in the yuan.
The new calculation will no longer count some credit as loans; for example, credit to issue bonds which will mature in more than a year with no room for early redemption.
The calculation will no longer take a kind of lending targeting small and micro enterprises as loans. The lending was launched by the central bank in March, totalling 50 billion yuan ($8.13 billion). It first goes to banks before going to small and micro enterprises.
Some commercial banks first get funds from international financial organizations or overseas governments before lending it onto clients. Such re-lending will no longer be taken as loans in the new calculation.
But the calculation on deposits will incorporate more items, taking negotiable certificates of deposits from banks to enterprises and individuals as deposits, as well as net deposits from overseas parent banks to branches stationed in China.
The loan-to-deposit ratio of Chinese commercial banks was 65.9 percent at the end of March, down 0.18 percentage points from that at the beginning of January, but far from an official ceiling of 75 percent.
A higher loan-to-deposit ratio is desirable for commercial banks as loans bring profits while deposits demand costs.
But a high loan-to-deposit ratio may be risky. The banking authorities usually put a ceiling on loan-to-deposit ratio to manage risks.