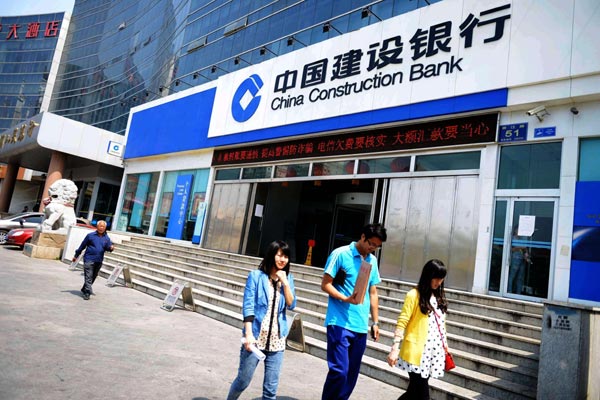 A China Construction Bank branch in Qingdao, Shandong province. The nation's money supply rose to 118.23 trillion yuan, up 13.4 percent yearonyear. Provided to China Daily
Mini stimulus measures, monetary policy tweaks to keep growth on track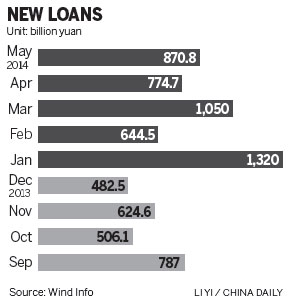 China's new yuan loans increased last month as authorities stepped up their efforts to stabilize the economy and ensure growth by taking "mini stimulus" measures and fine-tuning monetary policy.
New yuan loans reached 870.8 billion yuan ($140 billion) in May, up 12.4 percent from 774.7 billion yuan in the previous month and 30 percent from 669.4 billion yuan a year earlier, the People's Bank of China said in a statement on Thursday.
M2, the broadest gauge of money supply, rose to 118.23 trillion yuan, up 13.4 percent year-on-year, and 0.2 percentage point from the year-on-year M2 growth in April.
The central bank figures also showed that aggregate financing was 1.4 trillion yuan in May, compared with 1.55 trillion yuan the month before.
Credit conditions were obviously looser in May than in April mainly because China has launched a series of mini stimulus policies, said Zhou Jingtong, a senior macroeconomic analyst at the Bank of China Ltd's Institute of International Finance.