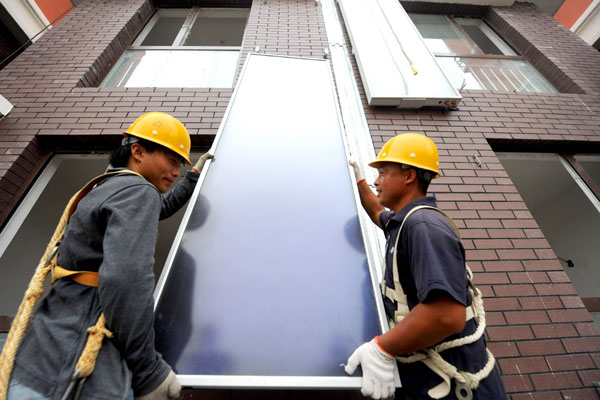 Government-subsidized homes in Beijing's Haidian district were equipped last year with environmentally friendly solar water heaters. The capital will provide 50,000 units of government-subsidized homes this year. Xinhua Photo 
BEIJING - China will spend 119.3 billion yuan ($19 billion) on slum renovation and affordable housing this year, up 17.8 percent on 2013, said the Ministry of Finance on Friday.
The least developed central and western regions will be given priority.
Public housing programs have been high on the government agenda in recent years as home prices in major cities have pushed many out of the market.
The ministry also set aside 4.63 billion yuan to support 4.8 million students from poor families to go to senior high school this year.