BEIJING -- China UnionPay, a bank card services provider, said Saturday it has reached an agreement with Himalayan Bank, Nepal's largest commercial lender, to further expand the acceptance of CUP bank cards in Nepal.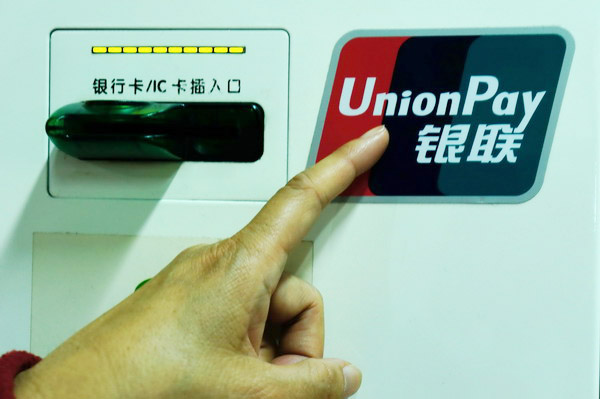 File photo of a China UnionPay logo on an automatic teller machine in Shanghai. [Shao Chang/Asianewsphoto] 
According to the agreement between CUP and Himalayan Bank, CUP bank cards will be immediately accepted by all automatic teller machines and point-of-sales machines owned by the Nepalese bank.
CUP's cooperation with Himalayan Bank will also enable CUP bank cards to be accepted by the ATM network of SmartChoice Technologies (P) Ltd, as well as ATMs and merchant stores operated by Alpine Card Services P. Ltd.
The new deal renders CUP bank cards acceptable in 70 percent of the total ATMs in Nepal and 60 percent of merchant stores.
Previously, CUP bank card holders could withdraw money and make outstanding account inquiries at Nabil Bank Ltd and Standard Chartered ATMs in Nepal.
CUP cards are currently accepted in 130 countries and regions worldwide.