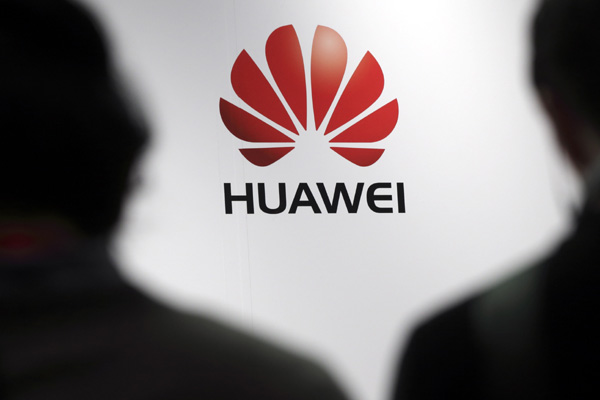 Journalists attend the presentation of the Huawei's Ascend P7 smartphone in Paris, in this file photo taken May 7, 2014. [Photo/Agencies]
SHENZHEN - From a company on a shoestring budget at the time of its founding to a world renowned telecommunications giant, Huawei Technologies proves that commitment to entrepreneurship and innovation pays off.
"The only reason why Huawei exists and flourishes is its aim to better serve customers," said rotating CEO Hu Houkun.
"The only way for Huawei to win the market's trust and respect is through diligence," Hu said.
Founded in 1987 with a registered capital of 21,000 yuan ($3,400), Huawei took only eight years to achieve an annual sales of 1.5 billion yuan.
In 2004, Huawei launched a subsidiary in Britain. Within three years, it had orders from Germany, France, Italy and Spain.
At the end of March, the company reported a 32.7 percent increase in profits in 2014 to 27.9 billion yuan. Its revenue grew to 288 billion yuan, up 20.6 percent.
The growth was due partly to Huawei's development of consumer business, mainly smartphone sales. Consumer business revenue hit 75.1 billion yuan last year, up 32.6 percent.
A close look at the company's track record reveals the main driver behind its growth is its attention to innovation and research and development (R&D). In 2014, 40.8 billion yuan went on R&D, 29.4 percent more than in 2013 and 14 percent of revenue.
In the past decade, Huawei has spent more than 190 billion yuan on R&D. Among its 150,000 employees, more than 45 percent are engaged in innovation, research and development.
Huawei has been granted 36,511 patents and currently holds over 170 key positions in major international standards organizations, driving the improvement of industry standards.
"Huawei endeavors to offer the people of the whole world, especially in developing countries, fast and convenient connections at an affordable price." Hu said.
Huawei's ascent has not been free from obstacles: popularity breeds suspicion. Security forces in the US and the UK accused the company of spying, but Huawei has been cleared through lack of evidence.
The UK's Huawei Cyber Security Evaluation Center, which includes representatives of the British government and intelligence services concluded in a report published at the end of last month that "any risk to UK national security from Huawei's involvement in the UK's critical networks have been sufficiently mitigated."