China's ICBC named globally important bank
Updated: 2013-11-12 16:56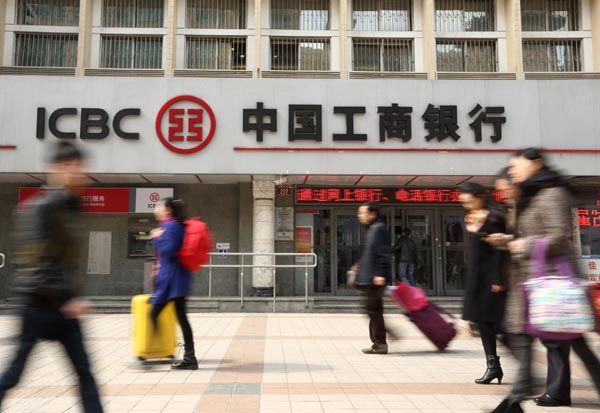 ICBC became the world's largest bank with total assets reaching 17.5 trillion yuan ($2.81 trillion) at the end of 2012. [Photo/Provided to China Daily] 
BEIJING -- The Industrial and Commercial Bank of China has qualified for an annual list of global systemically important banks, it said via an online statement on Tuesday.
The Financial Stability Board, an international organization monitoring and coordinating the world's financial systems, published its annual update of the list of G-SIBs on Monday. ICBC was added to the list of banking groups identified as G-SIBs in 2012, increasing the overall number from 28 to 29.
According to ICBC's half-year report, its capital adequacy ratio stood at 13.11 percent by the end of June, higher than the lowest standard level as 10.5 percent set by the FSB.
The statement attributed the achievement to ICBC's strong performances in business factors and expanding overseas markets.
In 2012, the Chinese banking giant topped the world's financial industry in the aspects of total assets, deposits, loans, tiers on capital, market value and profit.
Meanwhile, ICBC's overseas assets hit $182.2 billion by the year's half-way mark, and its cross-border settlement of renminbi exceeded 1.5 trillion yuan ($244.46 billion).