CNOOC's Rochelle gas field starts operations
Updated: 2013-10-26 13:44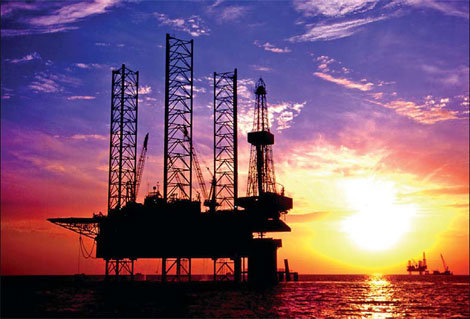 A CNOOC oil exploration platform in the Bohai Sea off the east coast of China. The company will gain a working interest in six deepwater exploration wells in the Gulf of Mexico via a joint venture with Nexen Inc. [Ding Jianzhou / Bloomberg News]
BEIJING -- China National Offshore Oil Corp, China's biggest offshore oil and gas producer, announced on Oct 25, 2013 that its
Roche
lle gas field in the North Sea off the UK had started operations.
The Rochelle field consists of two wells, namely the East and West Rochelle, and a pipeline to the Scott platform for processing.
The CNOOC said that operations began at West Rochelle. East Rochelle is expected to come into operation in the fourth quarter this year.
Nexen Petroleum UK, a wholly-owned subsidiary of CNOOC, is the field operator and holds 41 percent of the field's interest. Endeavor International Corporation and Premier Oil takes 44 percent and 15 percent, respectively.
Nexen Petroleum also operates the Scott platform, owning 41.9 percent of the platform's working interest.