Lenovo becomes Spain's 3rd largest PC company
Updated: 2013-10-29 09:23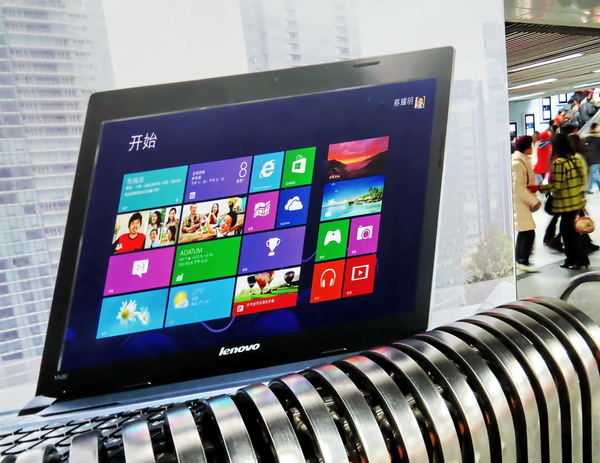 A Lenovo PC advertisement is seen in Shanghai, Jan 27, 2013. [Photo by Jiangwei / Asianewsphoto] 
MADRID -- China's
Lenovo became Spain's third largest PC company
in the third quarter of 2013 with a market share of 9.8 percent, the economic newspaper Expansion reported on Monday.
According to data from the International Data Corporation, Lenovo increased sales by 67.9 percent.
HP and Acer continued to be on the first and second position respectively with a market share of 29.8 percent and 11.1 percent respectively. HP sales rose by 5.8 percent while those of Acer fell by 45.9 percent.
In annual terms, Lenovo's performance exceeded expectations with director of Lenovo in Spain Juan Chinchilla earlier saying the company's goal for 2013 was to be in the top five.
Lenovo tried to broaden its market, selling more to households and small businesses in addition to large companies and public administration.
Lenovo, a Chinese multinational technology firm, sells its products in more than 160 countries and regions. According to the International Data Corporation, Lenovo became the number one PC supplier in the world in the second quarter of 2012.
Don't miss