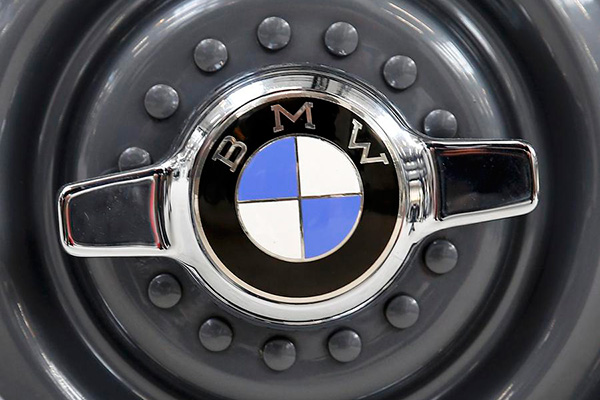 A vintage wheelcap of a BMW is picturesd before a news conference marking the company's 100th birthday festivities in Munich, southern Germany March 7, 2016.[Photo/Agencies]
German carmaker BMW is teaming up with US chip giant Intel and Israeli technology firm Mobileye to develop autonomous cars.
The three companies are collaborating to bring solutions for highly and fully automated driving into series production by 2021, according to a joint statement.
"BMW, Intel and Mobileye are convinced that automated driving technologies will make travel safer and easier," the statement said.
The goal of the collaboration is to develop solutions that enable drivers to not only take their hands off the steering wheel, but reach the so called "eyes off" and "mind off" levels.
The final stage of traveling will be "driver off", or without a human driver inside.
"Highly autonomous cars and everything they connect to will require powerful and reliable electronic brains to make them smart enough to navigate traffic and avoid accidents," said Intel CEO Brian Krzanich.
The three companies will demonstrate an autonomous test drive with a highly automated driving (HAD) prototype. In 2017, the new platform will extend to fleets with extended autonomous test drives.