Home / Business / Biz Photos
Top 10 places with fast internet speed
10 Finland
Average connection speeds (Mbps): 17.7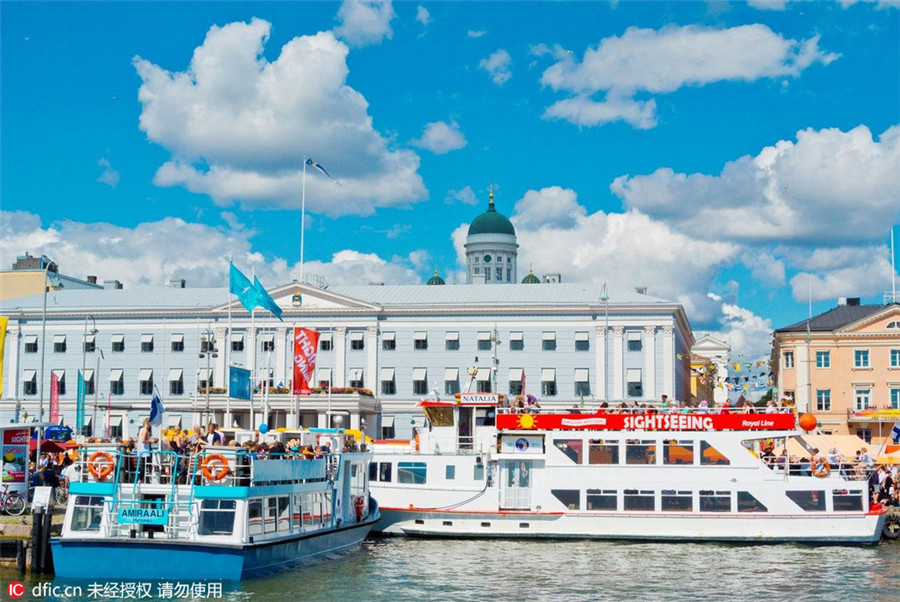 A photo of sightseeing boats in Helsinki, Finland [Photo/IC]
Akamai Technologies Inc, the content delivery network service provider, today released its First Quarter, 2016 State of the Internet Report.
Global average connection speed increased by 12 percent from the fourth quarter of 2015 to 6.3 Mbps, a 23 percent increase year on year.
The report shows that 8.5 percent of global users are enjoying at least a 25 Mbps connection speed. South Korea's average connection speed reached 29 Mbps, the fastest in the world.
China's Hong Kong ranks No 4 on the list.