The outer walls of the house are never exploited well. They just help mark the territory and prevent us from harsh sunrays, rainfall, winds, and cold weather. However, if you wish to extract much more out of plain walls of your house, then have a look at Solar Skin that will unfurl a multitude of functions for a better living.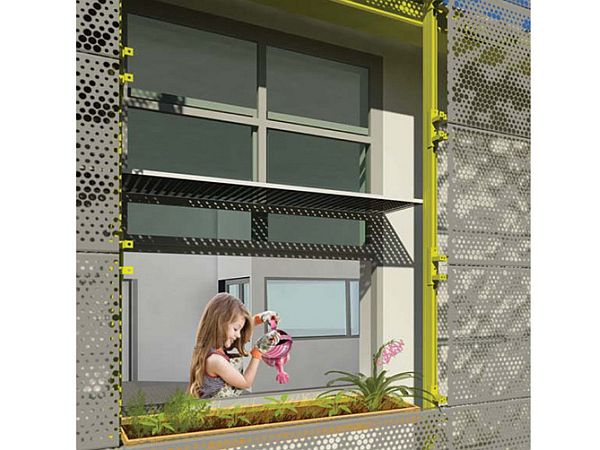 Solar Skin is nothing but a modular panel that will bring down all the heating and cooling demands, while making sure that natural light gets used in the best way possible. This modular panelized system plays a variety of roles and it can be customized according to the place of installation and the solar conditions existing there. According to the above-mentioned circumstances, it can vary in aperture, material, and directionality.
Solar Skin will help save a lot of energy, which is required to bow down to all the heating and cooling demands, as the system needs minimum energy input for the same. Principles of passive cooling and heating have been used to the fullest while coming up with this brilliant design. Natural light will be able to penetrate through the skin, as the Solar Screen will work with double glazed window units. Such a set up will provide maximum light and minimum heat loss or gain.
A thermal buffer of warm air will be formed by the screen during summers that will aid in natural ventilation and will prevent heat loss in winters. The screen will lend the much needed security and privacy, while doubling as vertical landscape element. Solar Screen will be a great educational tool as well, which will educate children about various things and help them form a connection with plants.
Source:Cargocollective