CES preview: Chinese companies to debut cutting-edge gadgets
As the annual consumer electronics feast draws near, new products in smartphone sector, virtual or augmented reality, driverless cars, internet of things and robotics are expected to make headlines in the forthcoming days.
Starting this Thursday in Las Vegas, this year's International Consumer Electronics Show (CES) marks the 50-year anniversary of the event.
During the event, China-based companies, from conglomerate to startups, have all set up booths to demonstrate their latest achievements.
Some of the products have already debuted before the show while some are still under wraps.
Here we showcase products that are being hotly discussed online, in no particular order.
1. Lenovo Group Ltd, the world's largest PC maker, will launch an Amazon Alexa-like voice control assistant. The company will also unveil its first-ever VR head-mounted display based on Windows system.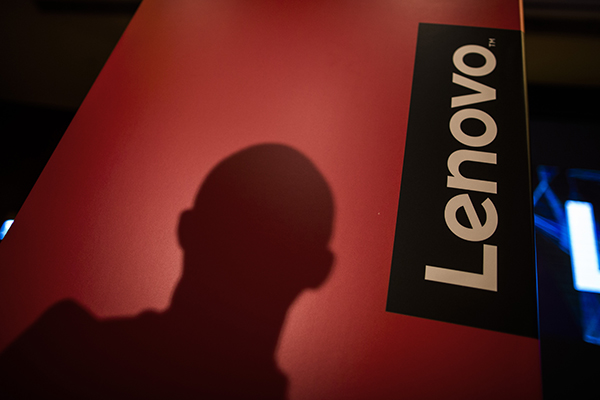 The shadow of an attendee sits on a podium wall during a Lenovo Group Ltd news conference in Hong Kong, China, May 26, 2016. [Photo/VCG]