Top 10 most outstanding businesswomen in China
Forbes China recently unveiled a ranking of the top one hundred female entrepreneurs and businesswomen in China.
Dubbed "China's Top 100 Businesswomen in 2017", the list covering various industries was produced by the Chinese-language edition of Forbes Magazine.
Billionaires, techies and regional chiefs at multinationals are among the 100 nominees.
According to Forbes China, the ranking takes into account the number of employees, revenue, profit, assets, market capitalization and web popularity.
Dong Mingzhu, president of the air conditioner manufacturer Gree Appliances took the crown this year, followed by telecom giant Huawei's chairwoman Sun Yafang.
Lucy Peng, or Peng Lei, chair of Ant Finance, ranked at third, was one of three people to make the list from Alibaba Group and its affiliates.
Here's a list of the top 10 women in China's business world.
10. Zhou Qunfei, chairwoman of Lens Technology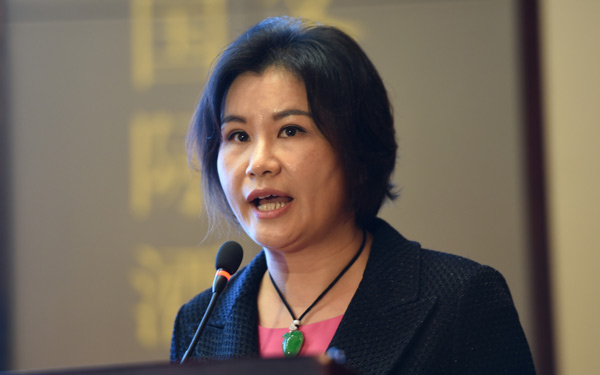 Zhou Qunfei speaks at a business meeting on November 6, 2015 in Liuyang, Hunan province. [Photo/VCG]