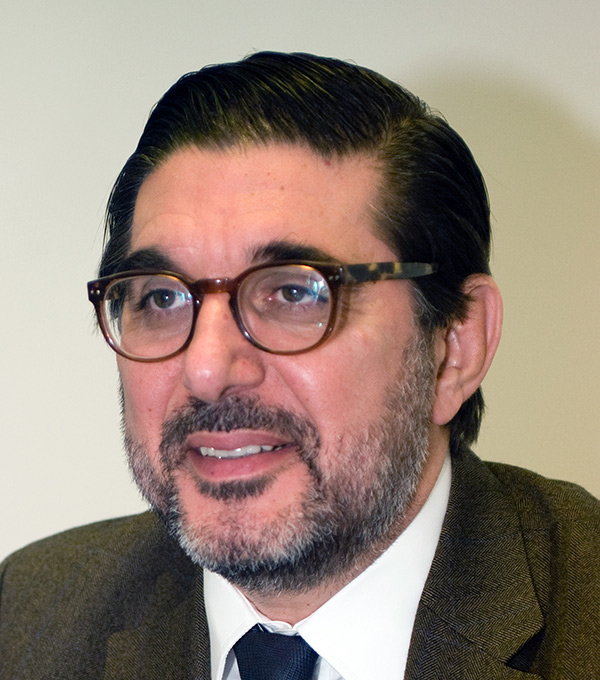 Bruno Strigini, president of Novartis Oncology
Novartis Oncology will put more focus on drug research and on developing targeted treatments of the diseases, which worst afflict Chinese, at its newly inaugurated R&D center in Shanghai, said company President Bruno Strigini in an interview with China Daily.
"It'll be a state-of-the-art facility with top notch researchers," he said. The center, opened earlier this month and created at a cost of $1 billion, is one of the global pharmaceutical company's three major R&D centers worldwide. The new center builds upon Novartis' past 10 years of R&D activities in Shanghai and will have 300 researchers.
"The center will be committed to meeting specific health demands in China," Strigini said. "We are paying great attention to China with its abundant talent and rapidly growing market."
Currently, China is among the top 10 markets of Novartis Oncology globally. Last year, Novartis spent $8.9 billion worldwide on R&D and innovation, which has become a major force driving the growth of the company.
Qiao Youlin, a professor of epidemiology at the Chinese Academy of Medical Sciences' Cancer Hospital in Beijing, said that due to ever increasing cancer prevalence among the Chinese, China has become one of the fastest-growing markets for cancer treatments in the world.
Last year, the China market for cancer treatments was valued at 74.5 billion yuan ($11.3 billion), up 11.9 percent from 2013, an industry analysis report by IMS Health showed.
According to Strigini, the center's major research focus will be on two factors: diseases specific to China and Asia plus epigenetic cancer treatments, which target the genetic structures of specific types of tumors. There are some cancers that are more prevalent in China than in the rest of the world, like cancers of the stomach and liver, he said.
Regarding the biggest innovation of Novartis Oncology in the past a few years, he said: "I am quite proud of the technology of cancer immune therapy we've achieved."
In that treatment, cells were extracted from the patients and reintroduced back after engineering them to attack cancer cells.
"We are leading in this field and planning to register a treatment for some types of infant leukemia in the United States early next year," he said.
Another quite promising drug is known as PKC412, he said.
In February, the Food and Drug Administration of the US granted breakthrough therapy designation to PKC412, an investigational treatment for adults with newly diagnosed acute myeloid leukemia. This designation is intended to expedite the development and review of new medicines that treat serious or life-threatening conditions if the therapy has demonstrated substantial improvement over an available therapy on at least one clinically significant endpoint.
Novartis revolutionized cancer treatment 15 years ago with the launch of Gleevec, an early example of so-called target therapeutics. That was based on the identification of a gene default, which leads to precision medicine, he added.
China launched a precision medicine initiative late last year which highlights improved cancer treatments using improved understanding and tools of genome sequencing. As Novartis is very present in the field of precision medicine with a special focus on cancer, "(we) would like to participate in that program in China," Strigini said. The discussions and collaboration "we had with major cancer centers in China will be helpful in that regard," he noted.