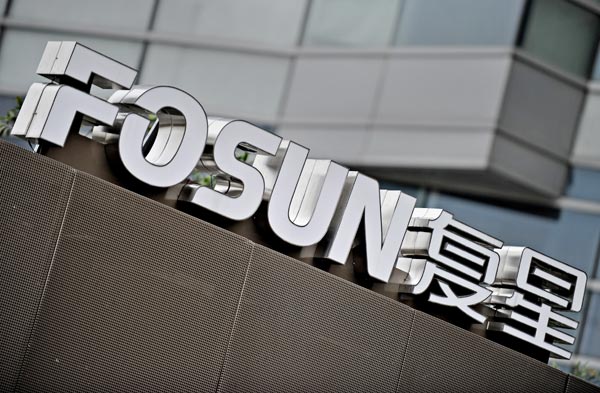 A view of Fosun Group signage in Shanghai. [Photo/IC]

Growth of middle-income group globally offers new opportunities in services sector
Fosun Group, China's largest private conglomerate, will speed up its investment in the health and tourism fields this year and also focus on investment opportunities in developing markets, Chairman and co-founder Guo Guangchang said at a Reuters Newsmaker event on Tuesday.
"With the rise of the Chinese middle class, services such as insurance, finance, healthcare and education have huge development potential," said Guo, known as the Warren Buffett of China.
Fosun, which provides services for China's middle-income families in terms of health, wealth and happiness, will invest more in healthcare services, health management and health insurance this year, Guo said, and will also focus on the tourism sector.
"India, Russia, Brazil and other developing countries and regions will be our investment focus this year."
The company has spent more than $30 billion in the past two decades acquiring insurance companies and real estate assets, mainly in Europe and the United States, as well as making investments in tourism groups including the French resort brand Club Med and Canadian entertainment company Cirque du Soleil.
The group looks to gradually reduce its overall debt ratio and costs and increase the liquidity of existing assets to build a more prudent debt structure.
He revealed the company will look for more investment opportunities in the United Kingdom and the European Union in the wake of Britain's referendum on exiting the EU, regarding the market volatility as a friend not an enemy, and that will probably bring better investment opportunities.
He also said it is a good time to invest in oil and commodities, so the company will increase investment in oil.
Moreover, "the mobile internet is now restructuring Chinese industries in depth, so the investment opportunities are huge," said Guo, who has been ranked 17th on the 2015 Hurun Rich List with a personal wealth of 50 billion yuan.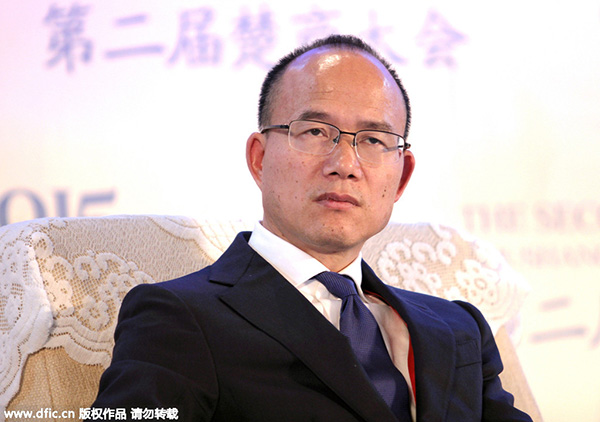 Guo Guangchang, chairman of Fosun Group. [Photo/IC]