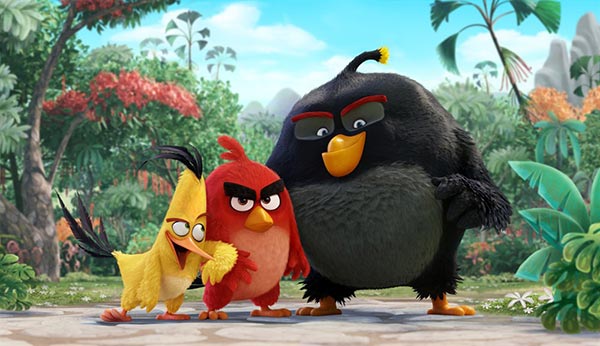 A scene from The Angry Birds Movie. [Photo/Mtime]
BEIJING - China is likely to maintain its growth in entertainment and media (E&M) industries, a PwC report showed Monday.
The accounting firm predicted China's E&M revenue will amount to $258 billion by 2020 with a compound annual growth rate (CAGR) of 8.9 percent, markedly higher than the world average of 4.4 percent.
Internet advertising, cinema and video games are projected to see CAGRs of 13.9 percent, 18.9 percent and 7.4 percent respectively over the 2015-2020 period.
The rapid growth will be a good for the wider economy, according to PwC China's Sandy Xu.
Xu believes E&M has become a significant segment of China's tertiary sector, a new economic driver that has been on the rise after the falling of exports and heavy industry.
The PwC's report on global E&M outlook covered 13 related industries in 54 countries.
China is comfortably Asia's largest Internet advertising market and the second largest in the world, accounting for 29 percent of the world's total in 2015. PwC forecast the share will increase to 31.9 percent by 2020.
"Stable economic performance and a growing middle class with an appetite for technology underpin China's Internet advertising," Xu said, "The large population and limited broadband access are strong indicators for further growth."
Cinema will be another growth area, said the report. China will overtake the United States as the country with the largest box office revenue by 2017, reaching $10.3 billion. The figure is expected to hit $15 billion by 2020.
The PwC attributed the boom to the fact that China's population remain relatively under-served due to the limited number of cinemas. The country's movie screens per 1 million people (23) is still dwarfed by the United States (125).
The world's third largest video game market, China will see the sector's total revenues jump to $12.8 billion by 2020 from $8.9 billion in 2015, helped by virtual reality and online payment models.
The report said China will outperform most of the world in music and magazines, but will stay slightly lower than world averages in TV ads and book publishing.