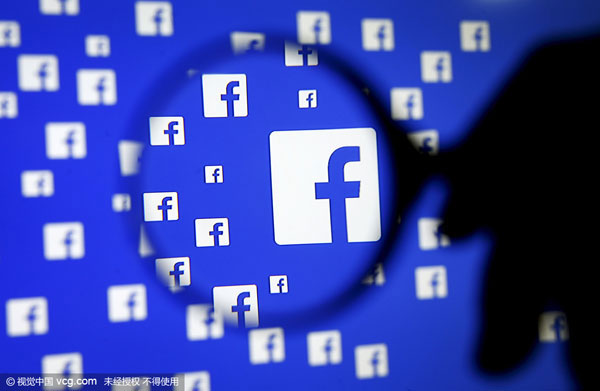 The photo taken on December 16, 2015 shows a man poses with a magnifier in front of a Facebook logo. [Photo/CFP]
Facebook has won a trademark infringement case in China.
A Beijing court has ruled in favor of Facebook and against a Chinese company - Zhujiang Beverage - which had registered "face book" as a separate trademark.
The court has ruled that Zhujiang Beverage, which sells porridge and milk based drinks, will not be allowed to use the name "face book".
Zhujiang Beverage argued that it had registered "lian shu," which translates into English as "face book," as trademark.
The court found that the firm had "violated moral principles" with "obvious intention to duplicate and copy from another high-profile trademark".