SHANGHAI - Shanghai Disneyland, Disney's first theme park on the Chinese mainland, started trial operation on Saturday to prepare for its opening on June 16, the resort said Friday.
During the test period, the theme park is only open to staff and invitees, it said.
The invitees will have the opportunity to enjoy some activities and shows and have a taste of the meals in the park.
Tickets for Shanghai Disneyland went on sale to the public on March 28.
Regular price of admission is 370 yuan ($56). Peak pricing for holidays and weekends is set at 499 yuan. The ticket price during the opening period (June 16-30) is also 499 yuan.
The Shanghai Disney Resort is Disney's sixth resort destination worldwide. Construction began in 2011 in Pudong New District.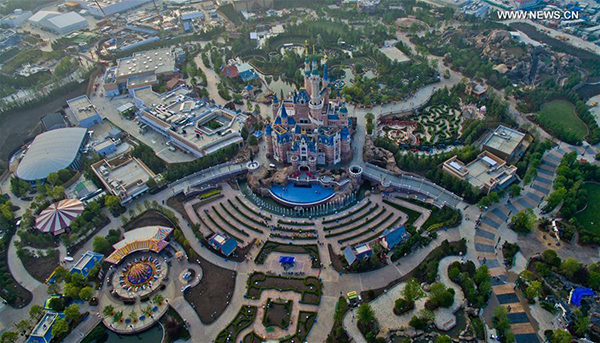 Photo taken on May 6, 2016 shows a general view of the Shanghai Disney Resort in Shanghai. The Shanghai Disneyland, Disney's first theme park in the Chinese mainland, starts an operational test to prepare for its opening on June 16. [Photo/Xinhua]