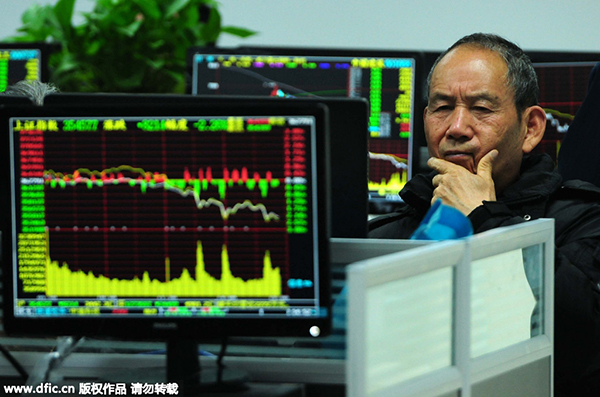 An investor looks at the Shanghai Composite Index at a brokerage house in Jiujiang, Jiangxi province, Dec 28, 2015. [Photo/IC]
Chinese equities rose on Friday morning amid volatile trading after the securities regulator suspended the circuit breaker mechanism, which has been blamed for aggravating market liquidity.
The market opened sharply higher after the regulator scrapped the short-lived new trading mechanism that was only effective for four days.
The benchmark Shanghai Composite Index gained by 1.71 percent as of 10:40 am at 3178.35 points, after tumbling by 2 percent from the high opening.
Stocks of coal, steel and commodities led the gain in the morning on investors' anticipation for more government stimulus to support the struggling industries faced with overcapacity amid a slowing economy.