Directly purchasing foreign commodities online through e-commerce platforms has seen rocketing growth in China since the rise of the country's middle-class and the popularity of the Internet.
Maternal and infant care products are selling briskly, according to market trends.
Here we present the most nine popular maternal and infant care products that are sold on Amazon.com and tmall.com, according to Chinese technology website zol.com.cn. (All brands are arranged in random order)
Baby Banana bendable training toothbrush for infants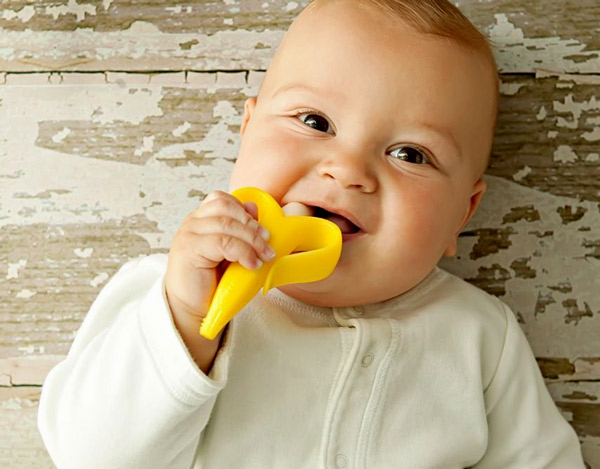 [Photo/Amazon.com]
According to the product description posted on Amazon.com, the toothbrush is specifically designed for kids 3-12 months of age, with "a-peel-ing" handles that are easy for baby to hold, while preventing choking.