European Patent Office (EPO), the executive arm of the European Patent Organization, an institute that is responsible for patent approval and protection in Europe, released an annual report on patent filings in 2014 on Feb 26 in Brussels, Belgium.
The figures show that Chinese applicants accounted nine percent of the 274,000 patent filings to the EPO last year.
And with 1,600 patent filings, China's Huawei, a leading global information and communications technology solutions provider, topped the Chinese applicants. It is also the first time that the company entered the world's top five patent filing firms, following Samsung, Philips, Siemens and LG.
Let's take a look at the top 10 Chinese applicants that filed most patents in 2014.
No 10 Nuctech Company Ltd
Number of patent applications: 38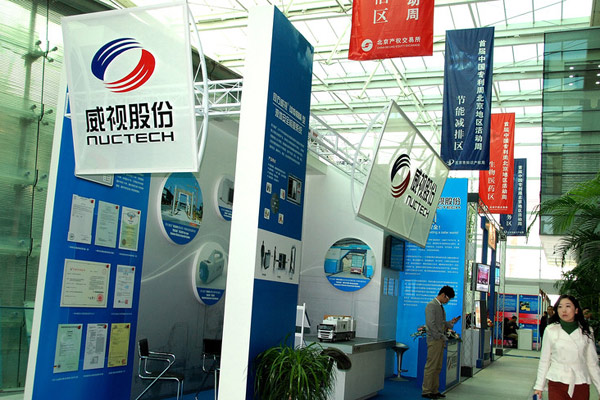 Nuctech's booth at the first China's patent week in Beijing, Nov 16, 2007. [Photo/IC]