President Xi Jinping arrived in Seoul on July 3 at the start of his first visit to South Korea since taking office last year.
Upon arrival in Seoul, President Xi said he looks forward to exchanging in-depth views with South Korean President Park Geun-hye and jointly mapping out the future of bilateral cooperation.
China is South Korea's leading export destination and source of imports – and it is thus South Korea's largest trading partner. Two-way trade hit $274.2 billion in 2013, a 55-fold increase since 1992 – the year the two countries established diplomatic ties.
South Korea is China's third biggest trading partner, and its investment in China rose 87.9 percent in the first five months this year.
The following list concerns details about the top 10 South Korean companies that have contributed the most to trade ties between the two countries.
Source: Fortune Global 500 2013 list
No. 10: S-Oil
China office location: Shanghai municipality
Fortune Global 500 2013 rank: 371
CEO: Nasser Al-Mahasher
Employees: 2,691
Revenues: $30,829.9 million
Profits: $519.5 million
Assets: $11,674.9 million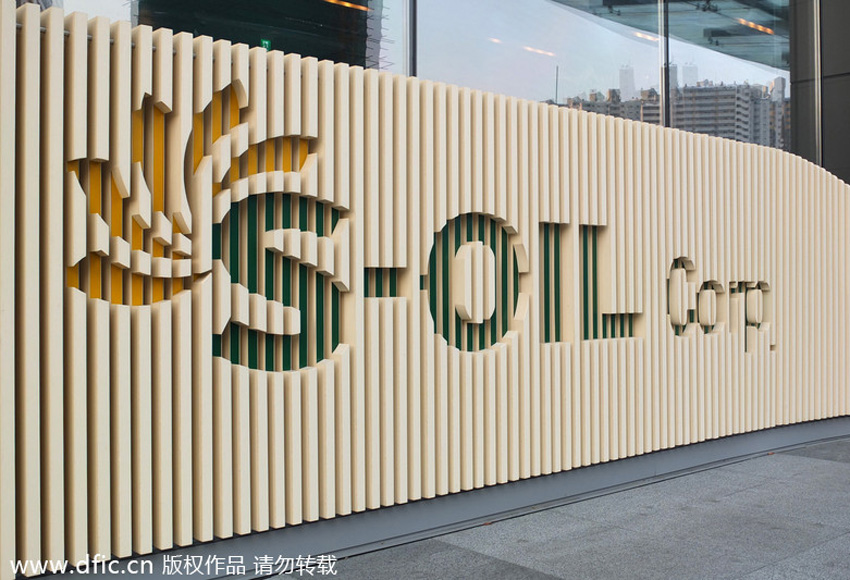 This photo shows the S-Oil headquarters in Seoul, South Korea.[Photo/IC]