A detailed look at the economic landscape of China emerged in 2013 when the GDP figures of 31 provincial-level administrative regions were released simultaneously. Questions about which region had the highest GDP and which the lowest was finally settled.
Here's a look at 10 richest regions in China in 2013, according to data collected by Value Line, a financial magazine in China.
No. 1 Guangdong province
Located in south China, Guangdong is one of the most dynamic economic regions in China, topping the list with a GDP of 6.2 trillion yuan ($1 trillion) in 2013.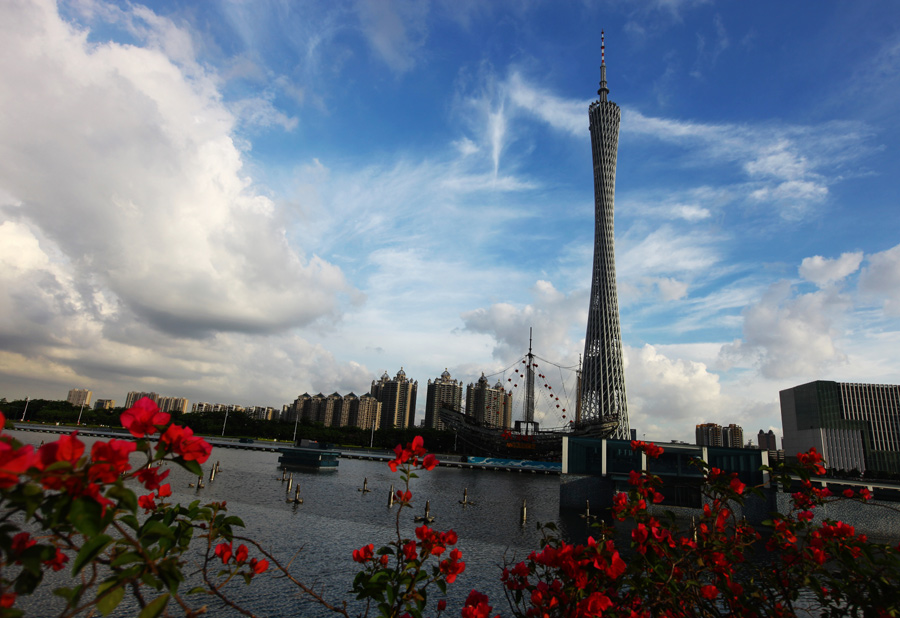 The TV Tower near Pearl River in Guangzhou, Guangdong province, June 22, 2013. [Photo/Asianewsphoto]