China's developed cities such as Beijing and Shanghai have been gaining luster for real estate developers and investors who are seeking safer bets amid a nationwide fear of prolonged slowdown in the housing market. Together with Shenzhen and Guangzhou, these mega cities have for the first time become the four highest-ranked cities for investment, according to a new report released by the Urban Land Institute.
All but six of the 36 cities that were surveyed have experienced some decline in investment ratings; while only four cities' ratings indicate they are "good" or "better" for investment prospects this year, down from seven last year.
Let's take a closer look at top investment picks for all 107 local and foreign investors, property developers and consultants in the survey.
No 10 Hangzhou, Zhejiang province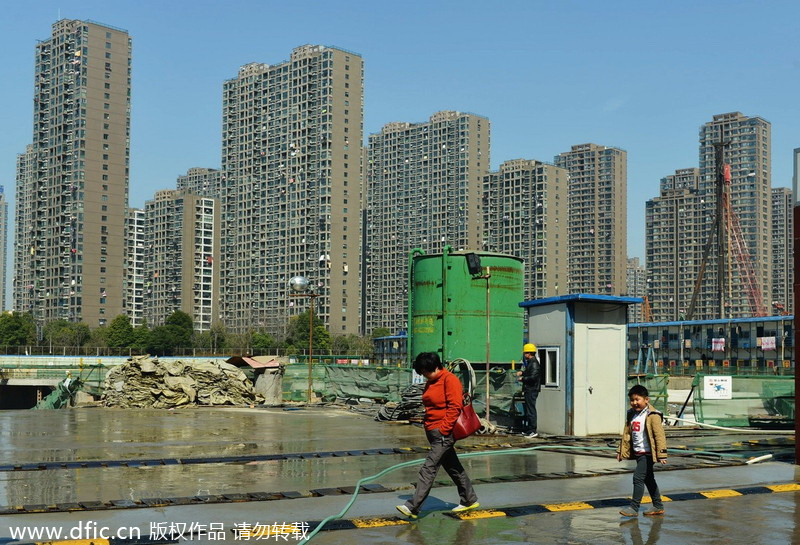 People walk past a new building block under construction in Hangzhou, Zhejiang province, March 18, 2014. [Photo / IC]