Quality of education, pollution and food safety are the major reasons Chinese mainland's high net-worth individuals cite for considering emigration, according to Immigration and the Chinese HNWI 2014, a report.
The report, jointly released by the Hurun Research Institute and Visa Consulting Group in June, is based on a survey on 141 individuals who have an average net wealth of 42 million yuan and have immigrated, or are applying for or are considering emigration.
Let us take a look at rich people's favorite destinations for immigration.
No 8 Japan
One percent of respondents want to settle down in Japan.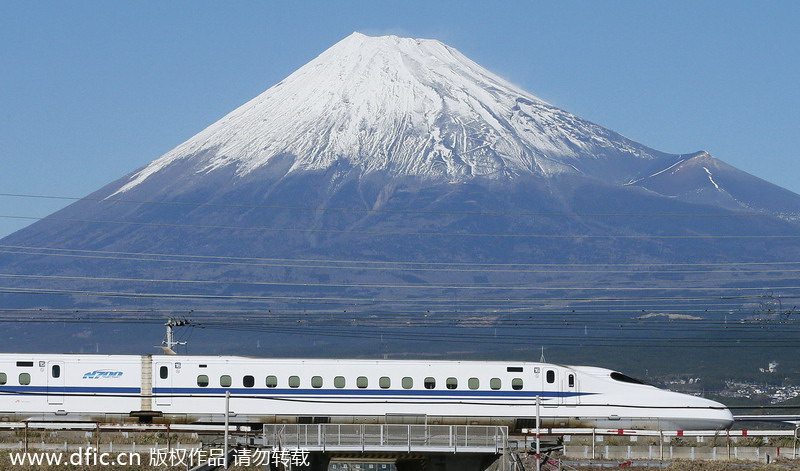 Photo taken in November 2013 shows a Tokaido Shinkansen bullet train running with Mount Fuji in the background in Fuji, Shizuoka Prefecture. [Photo/IC]