China released its first quarter GDP figures on Wednesday. Although the growth has slowed down a bit, the world's second-largest economy still beat market expectations by posting 7.4 percent growth rate.
Let's take a look at countries that clocked highest GDP in 2013.
Note: The figures are based on International Monetary Fund's estimates
No 10 India
GDP in 2013: $1.87 trillion
GDP of India, one of the fastest growing economies in the world, saw its GDP rise to nearly $2 trillion in 2013.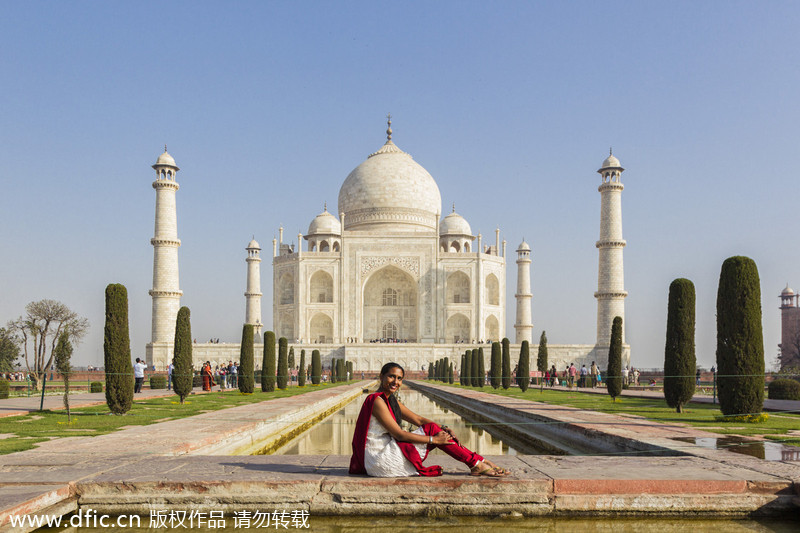 A woman sits in front of Taj Mahal, Agra, India. [Photo/dfic.cn]