Commuting by subway is increasingly important to people in Beijing. Services are reliable, fast and relatively cheap. In a city of 20 million, crowds on a mass transit system are to be expected but if you take the subway from certain stations at rush hour, you will experience the full extend of the swarming multitude.
No. 10 Fuchengmen station
Fuchengmen is on line 2,located near the financial district and is one of busiest non-interchange stations with an average 107,700 people passing through daily.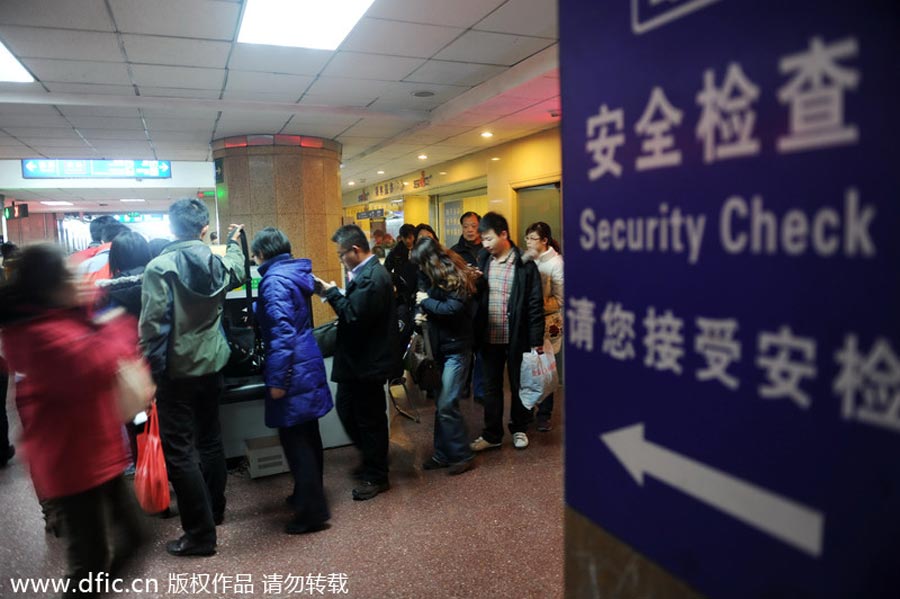 People in line for security check in Fuchengmen station. [Photo/dfic.cn]