Related publication: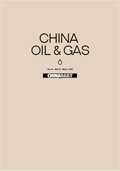 Three Chinese big oil companies are accelerating the setting up of liquefied natural gas stations all over China, thanks to energy conservation and emission reduction policies and the rapid development of the natural gas industry, Security Daily reported on Thursday.
The new "liquefied natural gas utilization policy" will be implemented formally on Dec 1. Natural gas for cars is included in the first class of development.
There were 385 LNG stations put into operation in China by the end of October, double the number of the same period last year. The number of the stations is expected to reach 400 by the end of November, according to statistics from ICIS, a petrochemical market information provider.
China National Petroleum Corp, China's largest oil and gas producer and supplier, plans to build 126 LNG stations in Henan province by the end of 12th Five-Year Plan period (2011-15), and plans to develop 720 stations in Shandong province during that period.
CNPC has the largest number of LNG stations, accounting for 30 percent of the total by the end of October.
Sinopec Group, Asia's largest refiner, is also stepping up the building of LNG stations. Its first batch of LNG stations for buses was put into operation before National Day.
China National Offshore Oil Corporation, the largest offshore oil and gas producer in China, plans to construct 1,000 LNG gas stations during the 12th Five-Year Plan period.
Experts said most companies that invest in the construction of LNG stations have LNG resources, for example owning natural gas liquefaction plants. A few of them make LNG vehicles such as passenger cars, buses and heavy trucks.
There are more LNG stations in Northwest China, South China and North China than other places, making up 64 percent of the total. Most of the stations are located at the gas source and near docks.
The three areas that have most LNG stations are Xinjiang Uygur autonomous region, Shandong province and Guangdong province.
For more subscription details ofChina Oil & Gas, please visit ourE-Shop.