Year-ender: Top 10 cultural events from 2021
Share - WeChat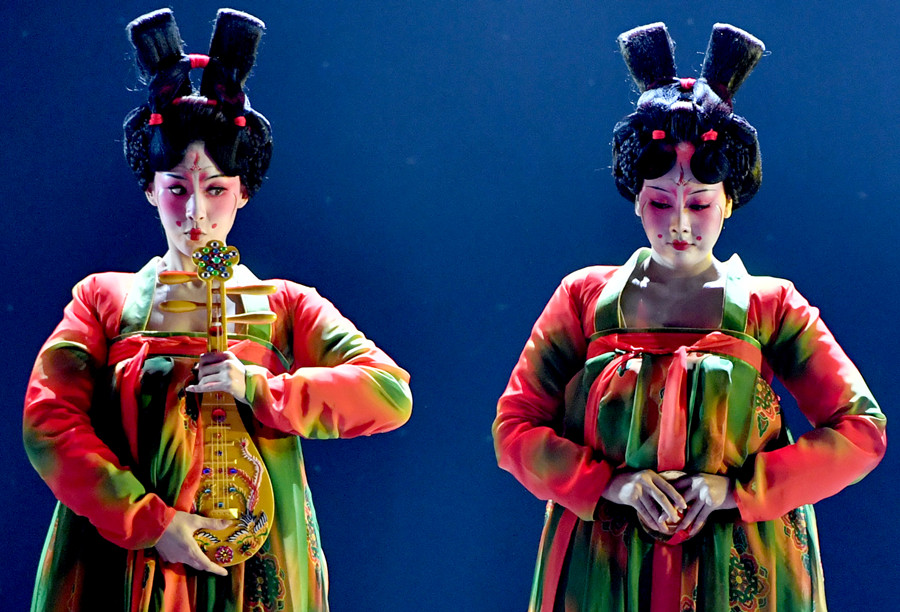 4. Dance show on Tang Dynasty wins hearts
The dance show Tang Gong Ye Yan (Night Banquet in Tang Dynasty Palace) from 2021 Spring Festival gala of Henan Satellite Television, became a big hit earlier this year.
The show presents the process from making preparations to performing by a group of female musicians at a banquet in the Tang Dynasty (618-907). It breaks the stereotype of lyric atmosphere of Chinese classic dance and offers an amusing and real-life sense.
In addition, Henan TV has continued the Magical Trip series and brought forward other Chinese traditional festival-themed programs in the whole year, winning much acclaim. For example, the underwater dance titled Rhapsody on the Luo River Goddess from its Dragon Boat Festival Magical Trip series went viral online and has been viewed more than 20 million times.