Year-ender: Top 10 cultural events from 2021
Share - WeChat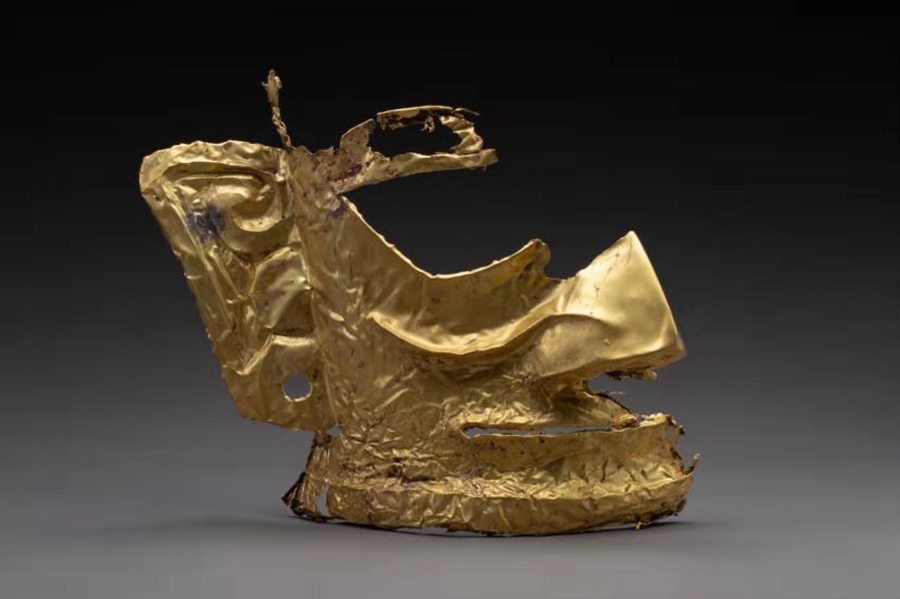 3. New finds at Sanxingdui Ruins site shed more light on ancient kingdom's culture
Archaeologists unearthed more than 1,000 significant relics at the six new sacrificial pits of the legendary Sanxingdui Ruins site in Southwest China's Sichuan province this year.
Among the important cultural finds are gold and bronze masks, bronze ware, more than 100 ivory tusks, textiles and jade.
The gold mask discovered at the No 3 pit at the Sanxingdui Ruins site in Guanghan, Sichuan province, is the biggest of its kind unearthed at the site so far and further illustrates the custom of the ancient Shu people using gold items, according to experts. Earlier this year, a likewise eye-catching gold mask was found at the No 5 pit.
The Sanxingdui Ruins, located in the city of Guanghan, are dubbed one of the greatest archeological finds of the 20th century.