Top executives weigh in at CIIE (II)
Share - WeChat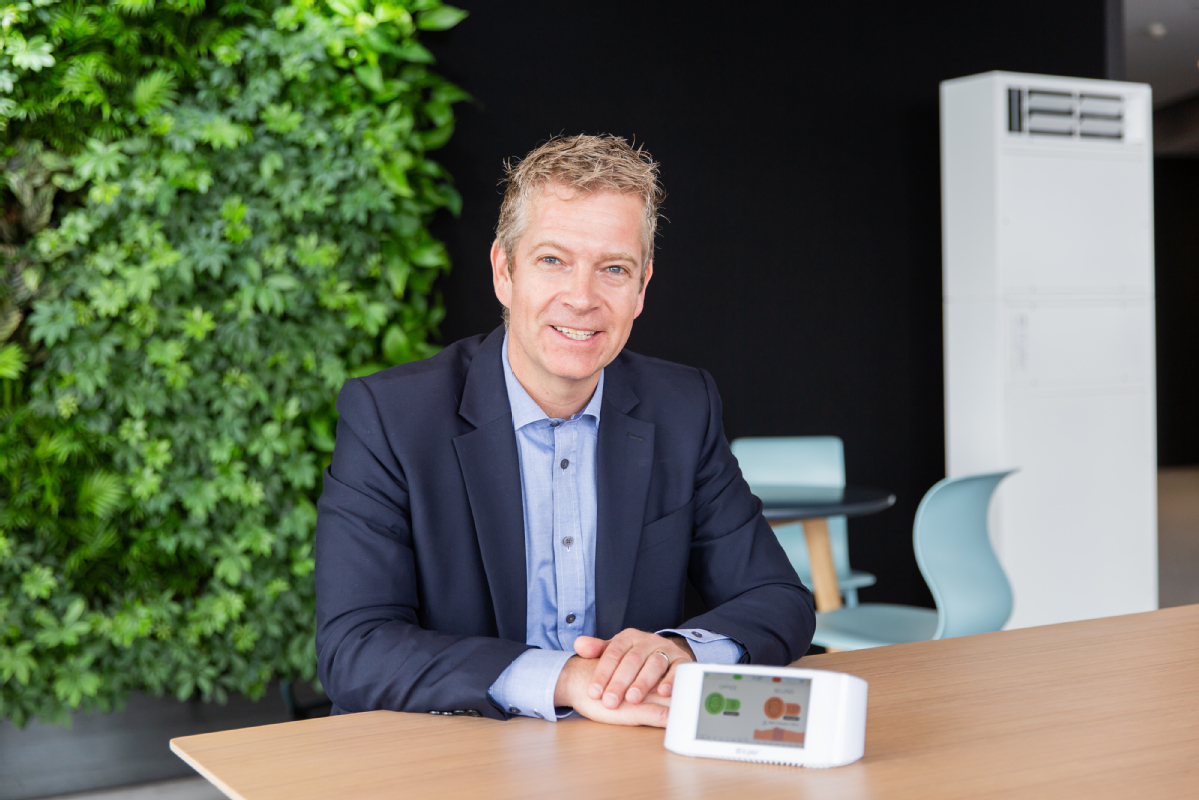 Frank Hammes, global CEO of IQAir
A1: This is our second time to participate at the China International Import Expo. We see the CIIE as a great platform for us to showcase our company, our global vision and our innovations. Last year we received a lot of attention as the only air quality technology company at the CIIE and were able to expand our brand influence.
This year, we are using the CIIE to talk about our vision of the future of air purification. As the oldest air purification company in the world, we are now on our 58th year in business. We see it as our responsibility to lead our industry. We are used to creating trends, not to follow them. This year we are re-imagining the air purifier not as a machine in your home or office, but as an integral piece of your decoration. In our opinion, technology doesn't need to look like technology, but can also be an object of art.
A2: The CIIE is a symbol of China's openness to global trade. The CIIE is not only a platform but also a window for visitors as well as government and industry into what the world has to offer.
At a time when international travel is still difficult, we are glad to be able to showcase our Swiss pursuit of perfection and craftsmanship to our Chinese customers and partners.
A3: The recovery of China's economy has been quicker than most of other countries and serves as an important signal of confidence. We have seen our sales increase in China throughout 2021 and it is an important part of our company's global success. We are confident that the recovery in the rest of the world will also have a positive impact on China in 2022.
A4: As living standards in China have greatly improved, staying healthy is becoming even more important. We see more families with young children interested in clean air and we see a wider recognition that clean air plays an important role in reaching healthy old age. More employers recognize that clean air is an important part of a productive workplace. We are very grateful and confident to be able to help to contribute to a healthier Chinese society in the years to come.
A5: As a foreign company doing business in China, we have generally encountered an open and business-friendly attitude from local governments, industry associations and the court system. We welcome the efforts that China makes in opening up more industries to global participation.
A6: We recently have seen our business in China benefiting from more global financial players investing in China. We are helping many of these companies in creating a healthy working environment in their new or expanded offices with our air quality management services.
A7: In terms of opening its economy, it seems that much of the focus in the past has been on attracting large industries and corporations. As a medium sized company, we think that China also offers great mutual opportunities for small and medium-sized companies to come to China. In our opinion, there are many creative ways that the Chinese government could work with foreign embassies, universities and trade groups to promote China as a place of opportunity. This will help to better connect the domestic marketplace with the international ones and it will further enhance the resilience and vitality of the Chinese economy.
A8: Free trade and multilateralism have great benefits for all countries. We are confident that after the pandemic, there will be a renewed interest around the world to benefit from global free trade.