Top executives weigh in at CIIE (II)
Share - WeChat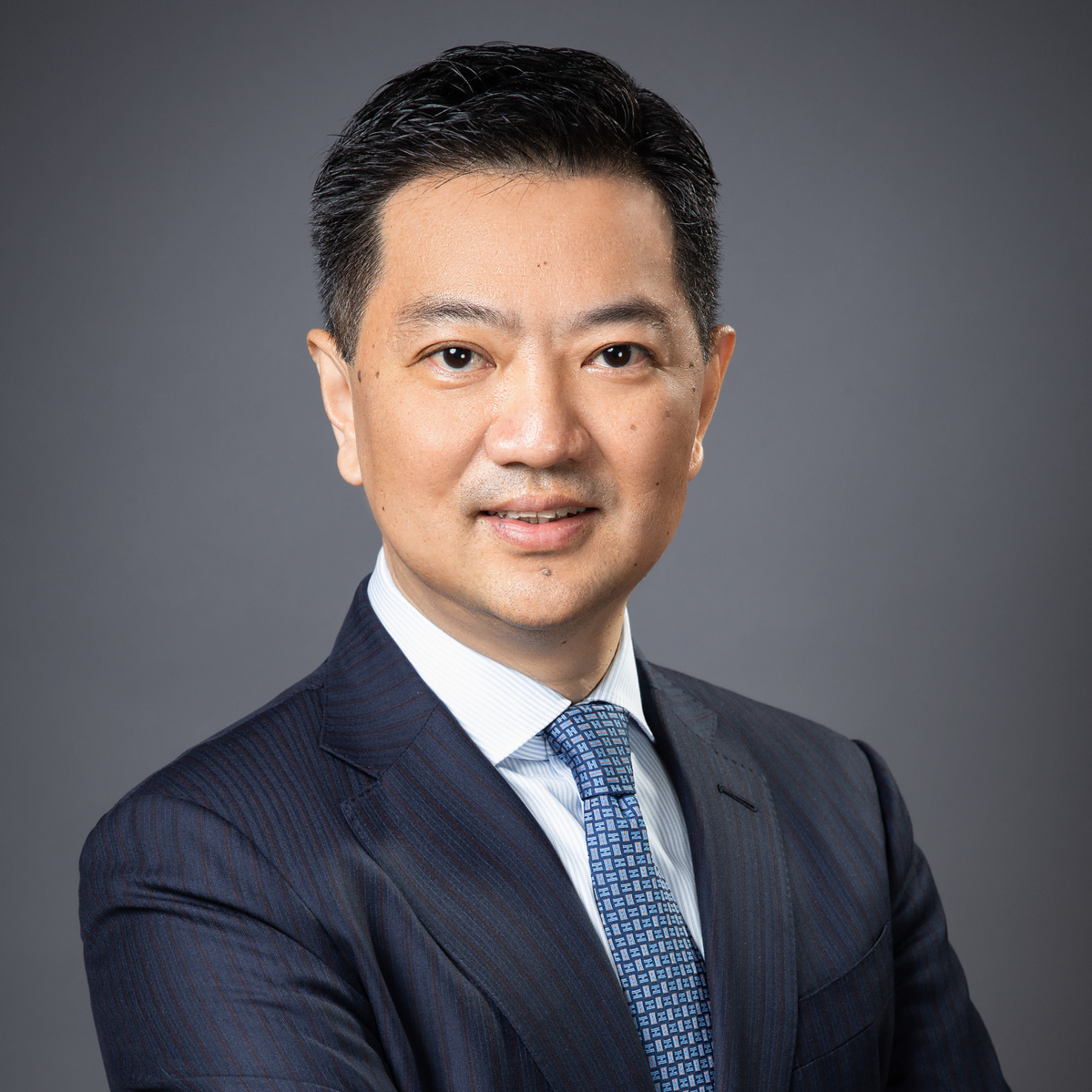 Mark Wang, president and chief executive officer of HSBC Bank (China) Co Ltd
A1: HSBC has participated in the CIIE for four years. On the occasion of the 20th anniversary of China's accession to the WTO, the fourth CIIE links China and the rest of the world for the promotion of international trade and cooperation. It provides a world-class platform for global corporations to trade and invest together. We hope to communicate with more companies and individuals through the CIIE, and to introduce market opportunities in sustainable finance, cross-border and digital finance. This year, we will also unveil the bank's new brand promise to demonstrate our ambition in opening up a world of opportunity.
A2: The CIIE underlines China's commitment to further opening-up to the world and to promoting economic globalization while the world is recovering from the impact of COVID-19. It also demonstrates China's leadership in supporting the recovery of international trade by connecting products and services from all over the world to Chinese consumers.
CIIE's international influence has been increasing year-by-year. The scale of the Chinese economy, the green development opportunities from its net-zero ambitions as well as the country's fast growing digital economy are all providing impetus for the global economic recovery.
A3: As the world's second largest consumer market and largest trading nation, China has been a key driver in global trade. Its imports continued double-digit growth in the first three quarters, surging 22.6 percent from last year.
At this year's CIIE we launched a survey report called "Succeeding in China 2021", which is based on a survey of over 2,000 companies across 10 major economies. The survey shows that nearly 9 in 10 international companies expect an increase in their sales or exports to China in the next 12 months. Meanwhile, more than 4 in 10 international companies say they have enhanced or are enhancing their digital channels and platforms in order to take advantage of China's flourishing digital economy. This clearly tells us what the China market means to global businesses.
A4: China offers tremendous opportunities for financial institutions to help international companies tap into opportunities in one of their top markets for growth globally. Its continuous capital market opening as well as the need for sustainable finance also offer huge opportunities for international financial institutions including HSBC.
We expect China's household consumption to accelerate as household income grows. In particular, green products will be a key area that retail consumption will focus on. The majority (91 percent) of the respondents in our survey agree that awareness of sustainability issues within China has grown within the last five years, and a further 37 percent see sustainable consumption as a significant post-pandemic consumer change.
A5: China has introduced a number of measures to improve its business environment. These new measures keep attracting multinationals to invest in this promising market which has certainly become a crucial part of globalization strategy for many.
There are clear signs that China will take more steps to further boost the confidence of global investors, notably by connecting its domestic demand to global supply and bringing local rules more in line with international practices. Like many international peers, we firmly believe China will continue to build a more transparent and rule-based business environment for global players as it integrates itself deeper into the world economy.
A6: Over more than 40 years of economic reforms, China has had extraordinary achievements. It was the largest FDI recipient in 2020 amid a global plunge and has become an important source of global growth for multinationals.
Beyond domestic consumption, China is already and will continue to be an indispensable part of the global supply chain for many world-leading manufacturers. Our survey tells that international companies are expanding and investing in China. Six in 10 are either currently expanding their supply chains in China or planning to do so in the next 12 months. And 52 percent are planning M&A activities in China either now or in the next 12 months.
A7: Decades of economic reforms and opening-up have helped grow China's financial sector to be among the world's largest, now with an increasing number of channels to enable two-way capital flows. For instance, the recent launch of two new cross-border investment schemes — Wealth Management Connect in the Greater Bay Area and the southbound leg of Bond Connect — allows international financial institutions to play more active roles in facilitating trading by retail and institutional investors.
In addition to China's continuous opening-up, more measures are expected to promote technology upgrades, innovation and green investment, as well as to lift productivity growth as a policy priority to achieve sustainable development with higher quality and better efficiency. These collectively will enable wider and deeper foreign participation in China's appealing growth story.
A8: China has ramped up tremendous efforts in promoting free trade, including signing regional trade agreements, deepening collaboration with countries and regions involved in the Belt and Road Initiative, and speeding up the free trade zone development at home, notably the latest establishment of the Hainan Free Trade Port.
We are confident that through its dual-circulation development paradigm, China will trade more with the rest of the world and invite more foreign investments into many sectors, including the financial market.