Xizang hits an education high
Share - WeChat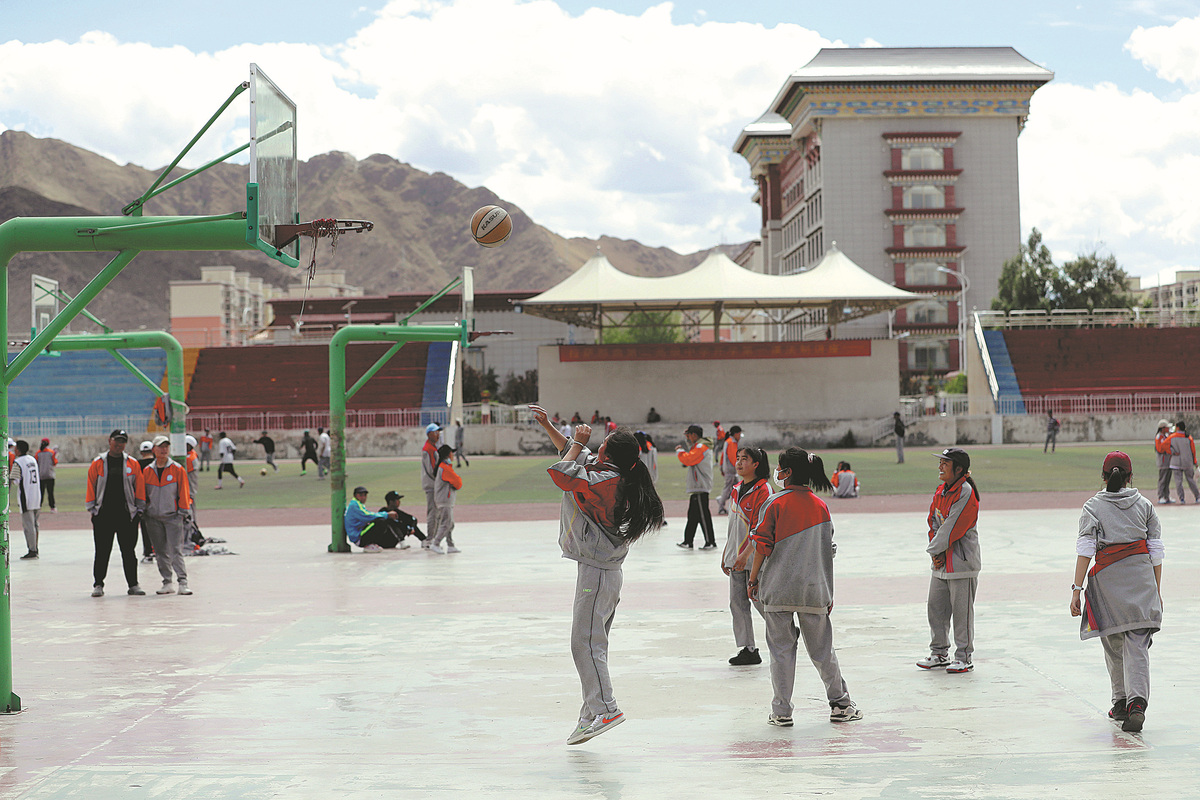 In a backdrop of rolling mountains, students in uniform are playing basketball on the playground, and several others are learning how to skate at the Nagchu No 2 Senior High School in Lhasa, capital of the Xizang autonomous region.
Covering an area of 14.92 hectares, the boarding school was built in 2014 and only recruits students from Nagchu city. There are 58 classes with over 3,100 students and 285 teachers.
A vast territory with a sparse population, Nagchu has an average altitude of more than 4,500 meters. In comparison, Lhasa has a lower altitude of 3,650 meters, which is advantageous in many aspects.
"Due to Nagchu's high altitude, the weather is cold and oxygen is lacking. It's not good for one's health if one works there for a long time, so it makes it hard to retain teachers," says Penpa, the school's principal.
"In Lhasa, it's easier to strengthen academic communication with other schools to boost the development of our school. Students can also develop in an all-around way and broaden their horizons."
He says Nagchu has built three such senior high schools in Lhasa and a new one is currently under construction. Xizang's Ngari prefecture, a high-altitude area, has also built two senior high schools in Lhasa, learning from Nagchu's success.
Most Popular