Xizang hits an education high
Share - WeChat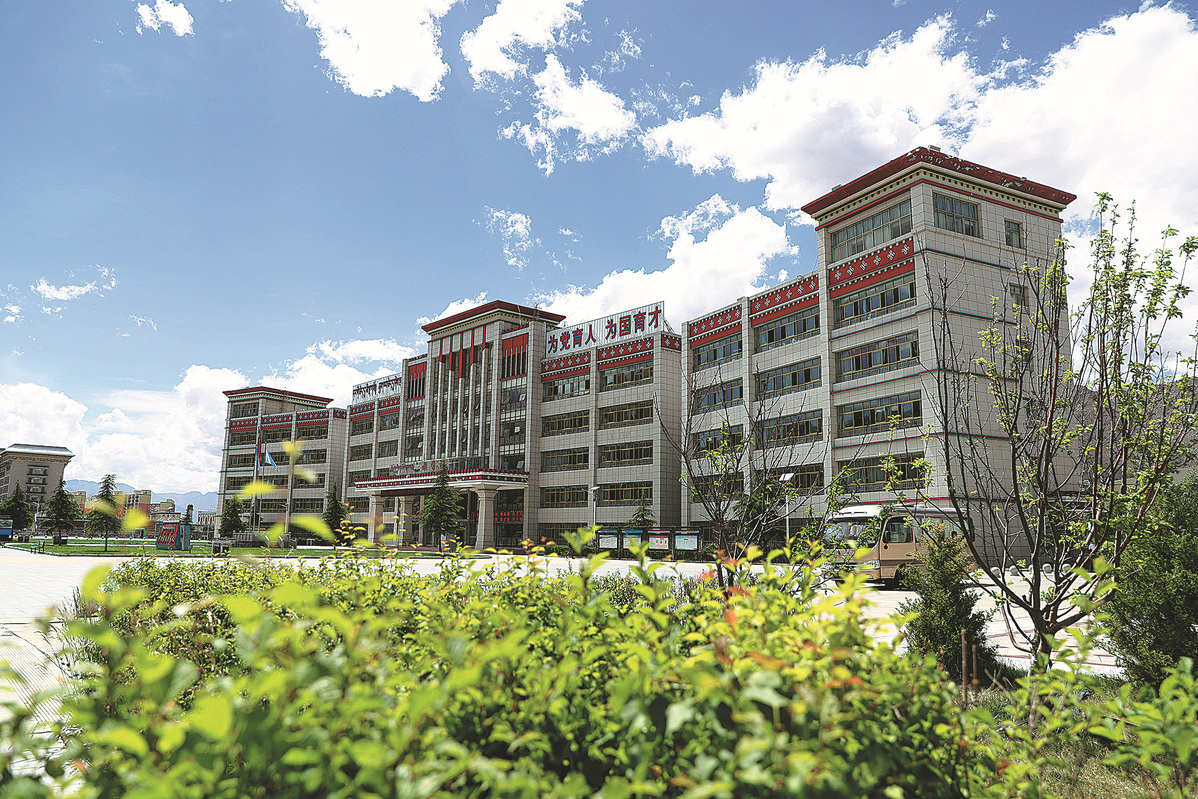 Students of Nagchu No 2 Senior High School are all Tibetan, with more than 95 percent of them children of farmers and herders. They are benefiting from the country's Three Guarantees policy for education in Xizang.
Under the policy, food, accommodation and school expenses are provided for preschool to senior high school students from farming and herding households and impoverished urban families. The annual subsidy has also risen to an average of 4,200 yuan ($656) per student.
During summer and winter vacations, their round-trip train tickets to Nagchu are also covered.
In May, the State Council Information Office released a white paper on Xizang, marking the 70th anniversary of its peaceful liberation.
The paper states that "there was not a single proper school" in old Xizang. The illiteracy rate exceeded 95 percent. From 1951 to 2020, the central government invested 224 billion yuan in Xizang's education system. At present, Xizang has 3,195 schools of various types and at various levels, serving more than 790,000 students.
Basic and balanced development of compulsory education has been realized in all counties. The completion rate for compulsory education has also reached 95 percent.
Fan Chunwen, an official from Xizang's education department, says many people have changed their destinies and live happy lives, benefiting from the education system in Xizang.
"Multimedia education covers all primary and middle schools in Xizang. Even in a remote school, students can have access to such interactive classes," Fan says.
Most Popular